two puppies Delaware jaguar (panthera onca) they were born in a huge pen that was specially built in the El Impenetrable National Park, Chaco, As reported, through the official statement, the Rewilding Argentina Foundation (FRA,
It's about the first two children of the couple made up of Qaramtathe wild male that is monitored by means of a satellite collar, and by Mbaretéthe female that was transferred from Iberá National Park, Corrientes, to the Impenetrable for his appearance and procreationwithin the framework of the project that for several years have been carried out jointly by specialists from FRA and from National Parks and the province of Chaco for the They had this species that is in danger of extinction.
it should be remembered that previously, Qaramtá had already had young with another name female Tanya; is about Nala and Takajay, who grow in this protected area contributing to consolidate the presence of the species in the Chaco region.
After the period of appearanceOn January 29, Tania entered the native forest of the immense corrals and no longer went out in search of her daily ration of food, which caught the attention of the park rangers from the place that, after searching for her without success for several days, we finally found her on February 7 together with her two pups who, according to the records of the camera traps was born in the early morning of January 30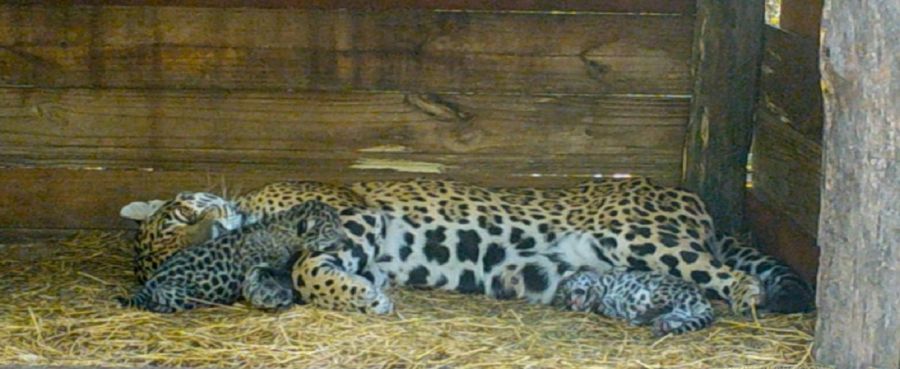 "The two cubs will be raised by their mother in the Chaco forest of these giant corrals and without contact with human beings. For the moment of his total liberation there are still between two and three years left, "the FRA pointed out.
as long as the director of the NGO Conservation Land Trust Argentina (CLT), Sofía Heinonenstressed that "in the Decade of Ecosystem Restoration We are advancing in the recovery of this symbolic species, thanks to the commitment of the government of the province of Chaco to put the economy based on nature tourism on the agenda. We need rulers who uphold this commitment".
Finally, the statement states that "as a consequence of genetic and population considerations in the framework of this project, the puppies will be transferred to Iberá to strengthen said populationin an area that can currently house a greater number of specimens, as is expected to happen in the future in the El Impenetrable National Park".