The New York Giants are poised to make their first playoff appearance in six years thanks to strong season-long performances from Daniel Jones and Saquon Barkley.
The two did enough on Sunday against the Indianapolis Colts to pull off a 38-10 win. Jones had 177 passing yards, 91 rushing yards, and four total touchdowns. Barkley had 58 rushing yards on 12 carries along with two receptions on the day.
CLICK HERE FOR MORE SPORTS COVERAGE ON FOXNEWS.COM
The win and playoff berth underscored just how far the team — and the two faces of the franchise — have come in recent years through what at times seemed like insurmountable criticism. Barkley acknowledged the obstacles in his postgame press conference with reporters.
"He's a great player, a great quarterback," the star running back said of Jones. "I think it really came through, not just today, but throughout the season and I'm happy for him. Hearing his name being chanted, it's a beautiful thing and you can finally see that he's starting to get the respect that he earns." I know everyone wanted to be a big critic of him and say this and say that, but he gave us a chance to play playoff football and he secured it today. When we needed him most, he showed up and made great plays."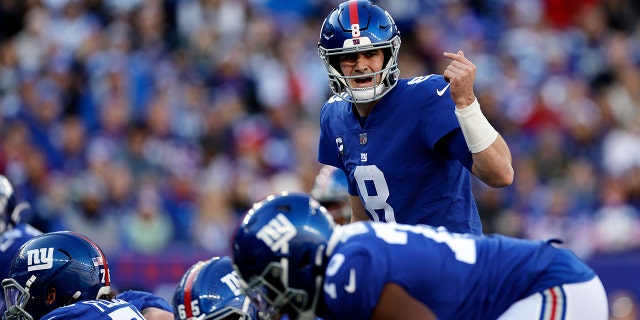 BUCS' JAKE CAMARDA RECEIVES PRAISE FOR HEADS UP PUNT IN LATE TIMES AGAINST PANTHERS
Barkley revealed what he told Jones when he last left the field.
"I told him, 'I love you.' I think it was a cool moment," Barkley said. "Hearing them chant his name. I know it's been a rough couple of years here and since I was drafted or before I was drafted or since he was drafted, but it's great to see that he's finally getting the respect that he earns because that guy, he works hard.
"I think I told one of you before, he's the toughest quarterback in the league. He'll do whatever it takes to help the team win football games. He comes to work every day with that mentality and I'm happy for him".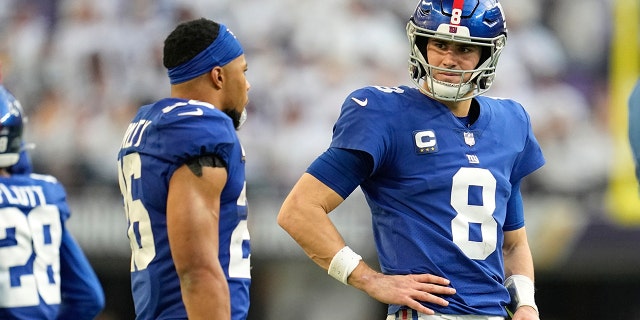 CLICK HERE TO GET THE FOX NEWS APP
The Giants conclude the season on Sunday against the Philadelphia Eagles.