Brazil He continues adding stars for his teams. Now it is the turn of Fluminense who made Marcelo's official. The ex real Madrid returns home after almost 18 years. His last club was the Olympiacos of Greecewhere he only played 10 games and scored three goals.
In 2006, at just 18 years old and with 40 games in the Rio de Janeiro team, Merengue signed him and they quickly nicknamed him "Roberto Carlos' substitute". The next year he made his debut and crowned a successful stage for 16 years in the Spanish club where he won 25 titles including 5 Champions League.
"I did not leave Rio de Janeiro, that's stuck in us. It is impossible for you to leave. I am not in Madrid now, but I have not left. I see myself returning to Madrid, trying to help the children. I don't see myself coming back without doing anything, but rather helping the same as when I arrived at the age of 18, contributing my bit," he said a few days ago in an interview with ESPN.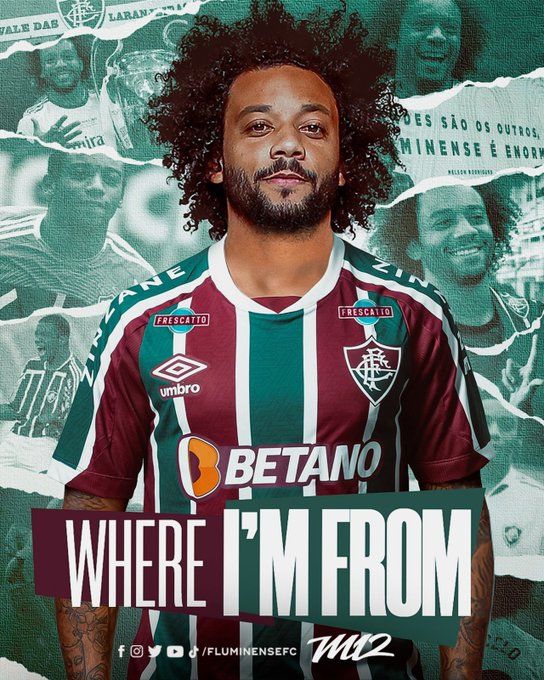 "The time has come to return", published the Flu on social networks and Marcelo himself replied with the message: "Back to the place where it all began".
Fluminense's present
He Flu will debut in the Brazilian on April 14, as a visitor, before America Mineiro. Last season he finished third, 11 points behind the champion, palmeirasand that place gave him a direct ticket to the group stage of the Libertadores Cup. In addition, Marcelo will have as a partner Germán Cano, an Argentine striker who feels in Brazil.