Alberto Márcico, an authorized voice in the Boca world, referred to the present of the team he commands Hugo Ibarracomment on the return of Dario Benedetto and Sebastián Villa and referred to the performance of luca langoni.
"I like Mouth. Nobody likes it? It is a very difficult team to play because sometimes you don't know what they are playing and that complicates the one in front. They have good players and it depends on individualities, not on the collective. Boca's problem is that they don't have a deep pass and they stay behind. They can't beat rival midfielders' backs"expressed in TyC Sports Night.
When talking about Pipe sure: "If Benedetto is well, he is a starter. He is an important player. The last games weren't good physically or footballingly but they can recover their level immediately".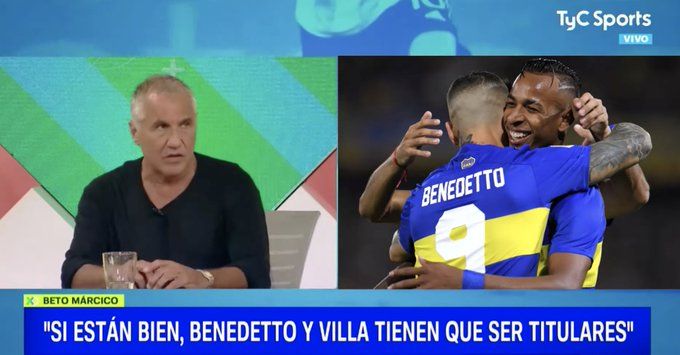 He then referred to Langoni: "He is very good, he is an important player, but if Villa is well he has to start. I agree with Ibarra. To the kids there are leftovers slowly. He looks at what happened to Vázquez…". And I add: "Langoni is very fast, very attentive, but he is not at the level he was before, when he scored all these goals in a row. He is not the undisputed starter. He made merits to be taken into account and to be a good first change".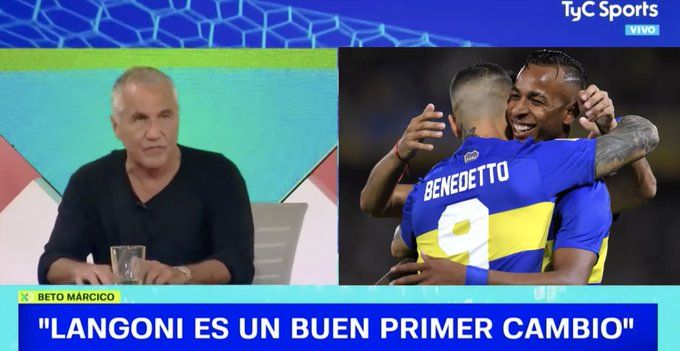 El Beto closed by analyzing the performance of various players very hard: "Boca's two full-backs, Advíncula and Fabra, are not physically fit, but for me they are starters. Neither are Varela or Pol Fernández. If they improve they are starters. Boca is not at its best".