Twitter and Iker Casillas don't get along very well. The last episode that the Spanish suffered was very controversial, due to a publication together with Carlos Puyo. He later commented that his account was hacked, this time or if he sent a tweet against Lionel Messi and the awards The best., although so far he did not say anything about a hack.
"There are things that I don't understand about this football awards…"Casillas launched when he saw that his former teammate real Madrid, Karim Benzema not keep the prize.
Obviously, the Spanish had responses of all kinds. Although he faced Lionel several times and surrendered to Rosario in his performance during the World Cup in Qatar, he never ceases to surprise the actions of the world champion in South Africa 2010.
Casillas and a controversial tweet
In October 2022, Iker appeared to everyone with the following message: "I hope they respect me: I'm gay. #happysunday." To which he received Puyol's response: "It's time to tell about us, Iker."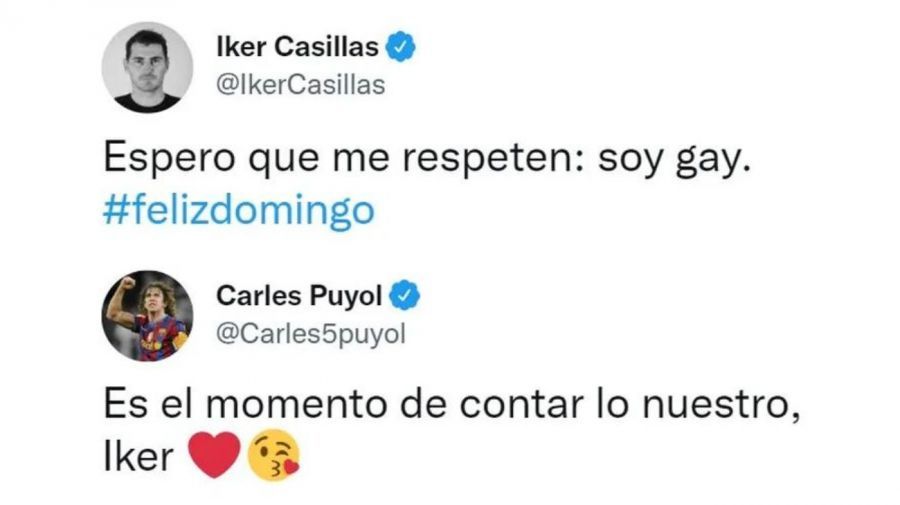 "Account hacked. Luckily everything is in order. Apologies to all my followers. And of course, more apologies to the LGTB Community"Casillas sentenced, after hours where he deleted the main tweet.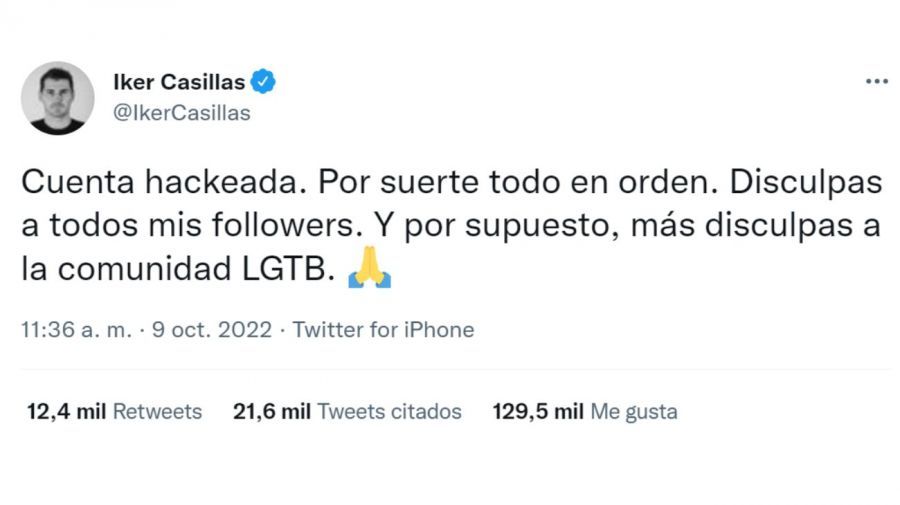 Lionel Messi's 2022
During 2022 La Pulga won Ligue 1 and a French Super Cup with PSG, while with the Argentine National Team they won the Finalissima against Italy (Champion of the Eurocopa 2021) and was established world champion in qatar 2022where he was chosen as the best player of the Cup.
In addition, he scored 17 goals and gave 24 assists in 37 games played with the Parisian club and with the albiceleste in 14 matches played he scored 18 goals and 6 assists. Numbers that closed it in the clear favorite to win The Best 2022 award.
Messi at The Best awards: how did he do each year
2016: He was in 2nd place, the winner was Cristiano Ronaldo
2017: He was in 2nd place, the winner was Cristiano Ronaldo
2018: He was in 5th place, the winner was Luka Modric
2019: He was the winner
2020: He was in 3rd place, the winner was Robert Lewandowski
2021: He was in 2nd place, the winner was Robert Lewandowski
2022: He was the winner