The first 2,000 gang members arrived this weekend at the El Salvador mega-prison, the largest in the Americas, designed to house 40,000 criminals and that it was denounced by the organization human rights observer (HRW) for its "extreme overcrowding" as a result of warrantless arrests of suspects.
Salvadoran President Nayib Bukele that maintains a "war" against these groupsannounced on Friday the 24th that the new inhabitants of the The Center for the Confinement of Terrorism (CECOT) will live there "for decades, mixed up, unable to do more harm to the population."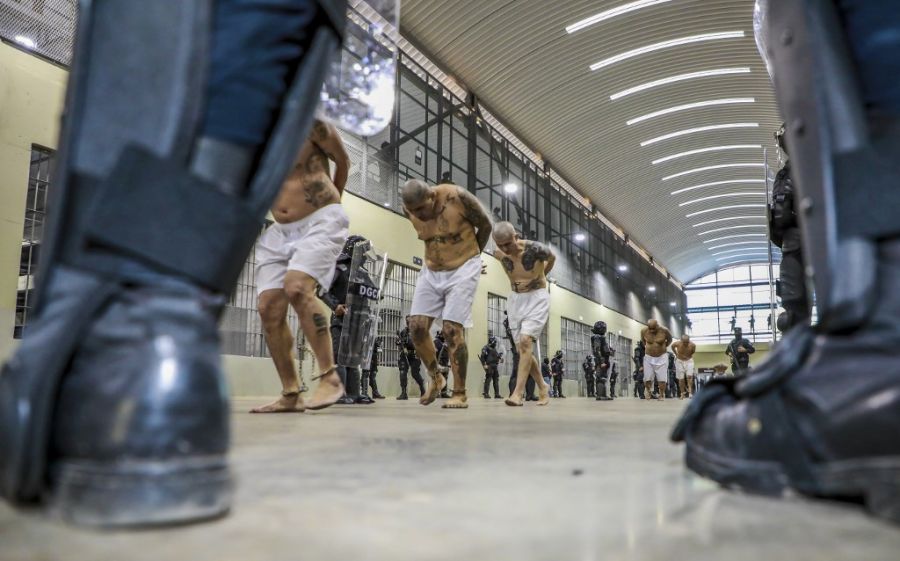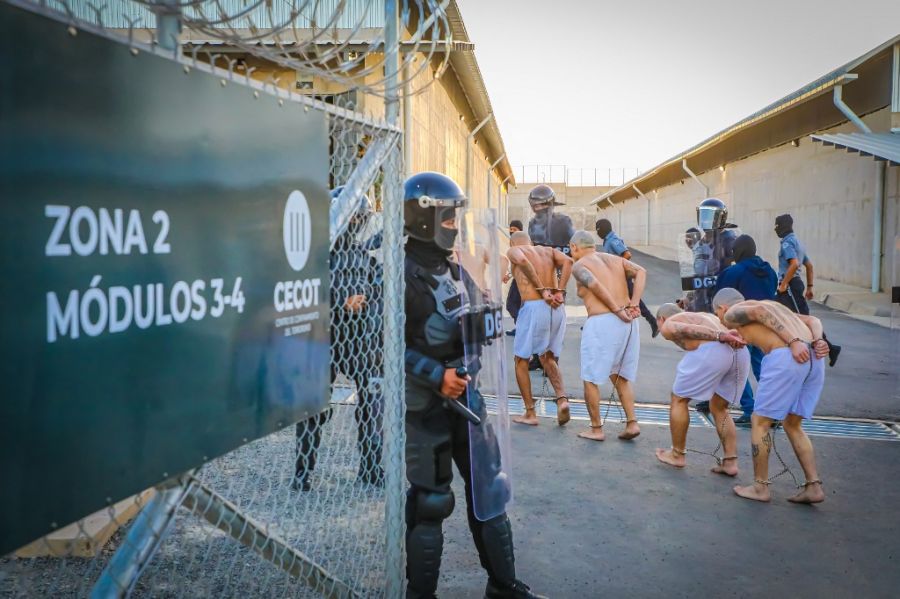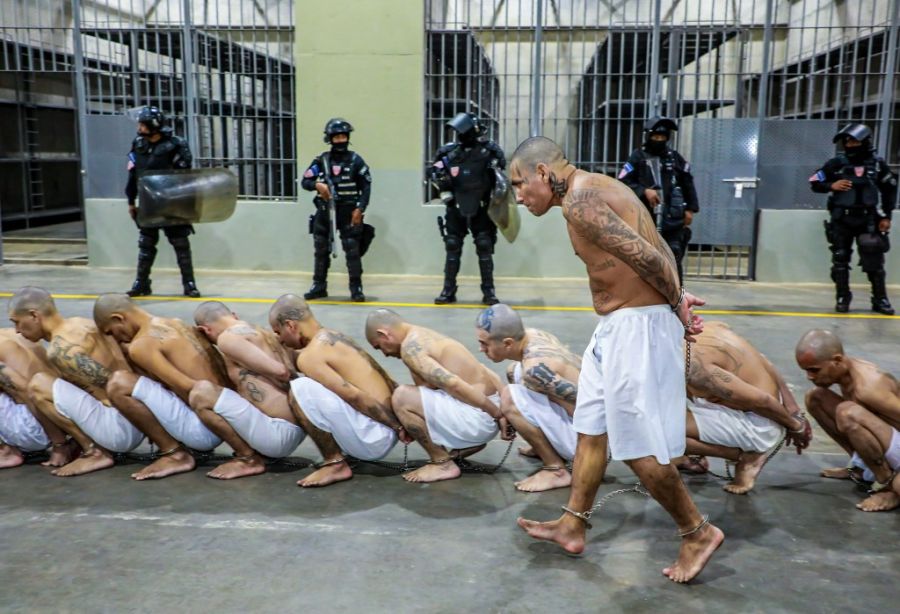 The prison, which stands out for its rigorous entry controls, was built to collect part of the little more than 64,000 gang members detained so far under an emergency regime decreed by Congress at the request of Bukele, in response to an escalation of violence that claimed the lives of 87 people between March 25 and 27, 2022.
Located in a rural valley a short distance from the imposing Chichontepec volcano, in Tecoluca, some 74 km southeast of San Salvador, the CECOT was built on 166 hectares purchased by the State, 23 of which house eight pavilions located within a perimeter surrounded by a concrete wall 11 meters high and 2.1 kilometers long, protected by electrified barbed wire.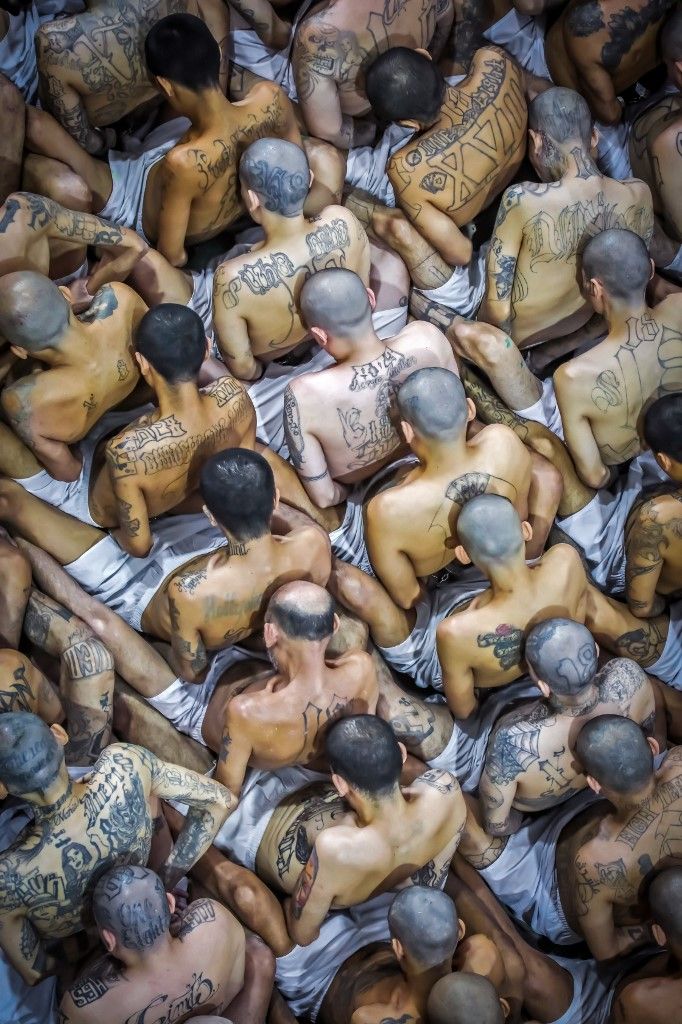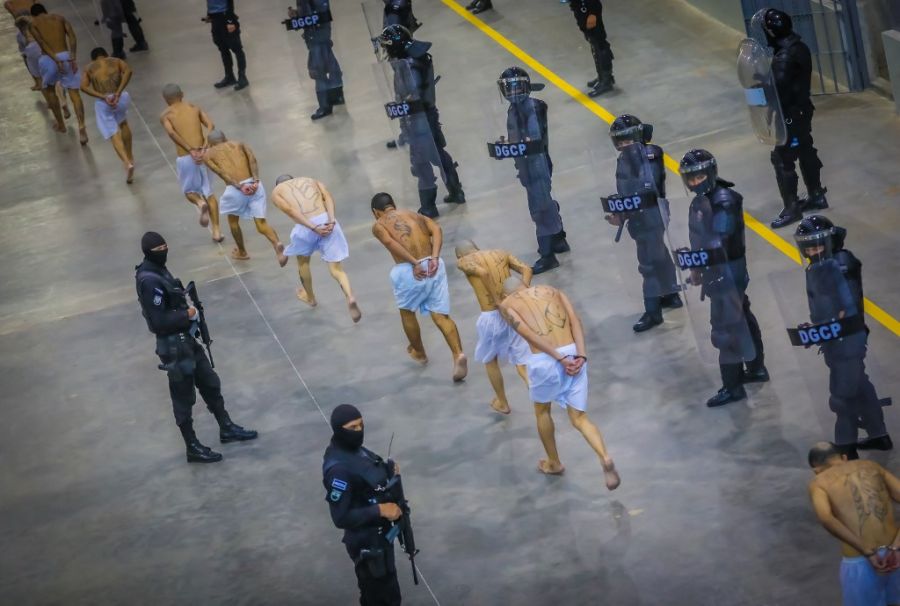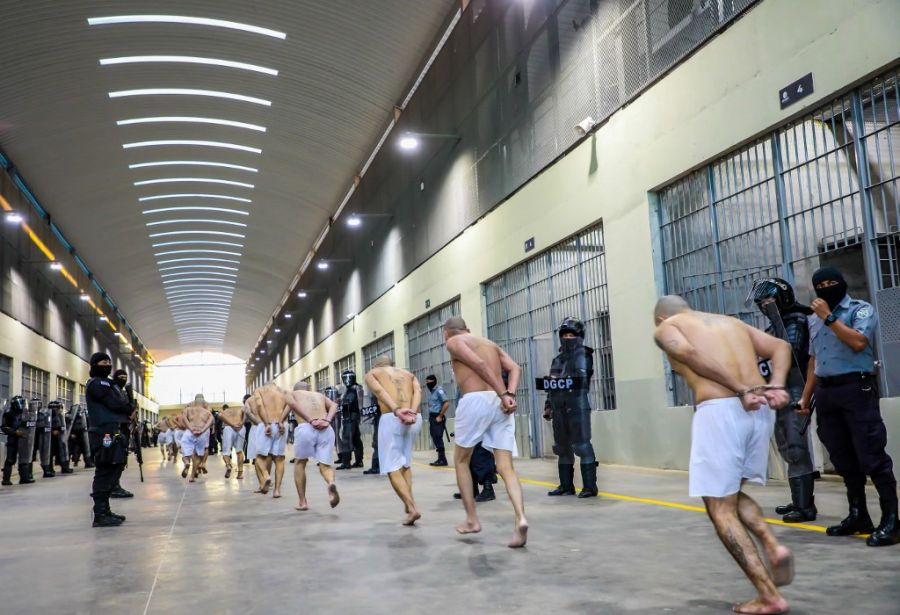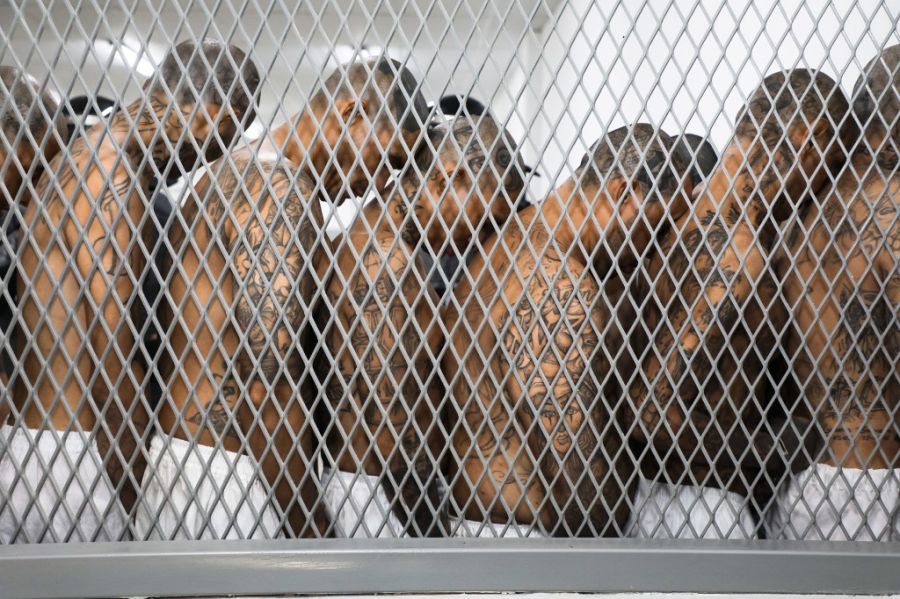 To enter the prison both inmates and security and administrative personnel they have to reach registration areas before going through three fortified gates controlled by security guards. Each criminal that arrives, in addition to going through a body scanner, must register in an entrance area where they will take pictures.
The prison has a 2.1 kilometer perimeter wall, which will be guarded day and night by 600 soldiers and 250 police officers. Inside, security will be in charge of guards from the General Directorate of Penal Centers.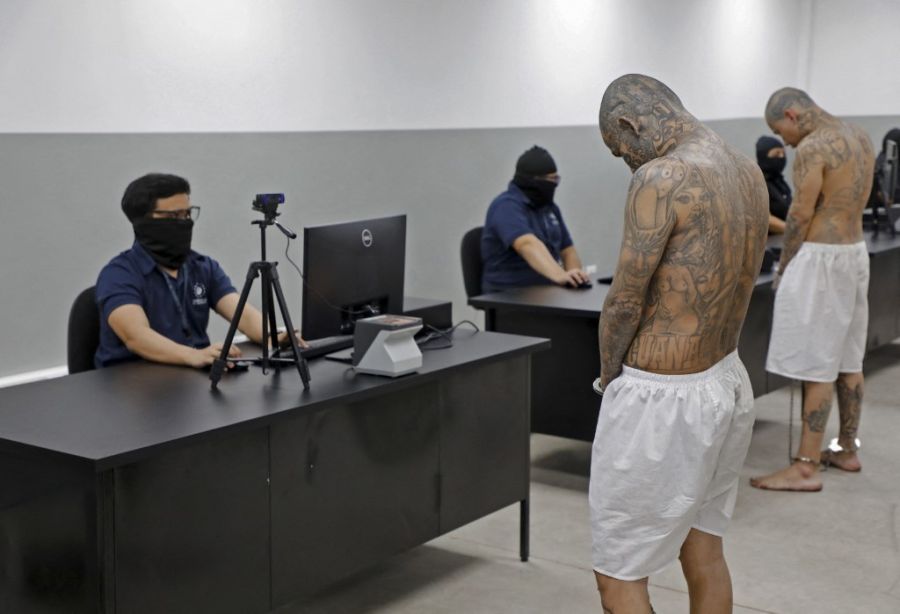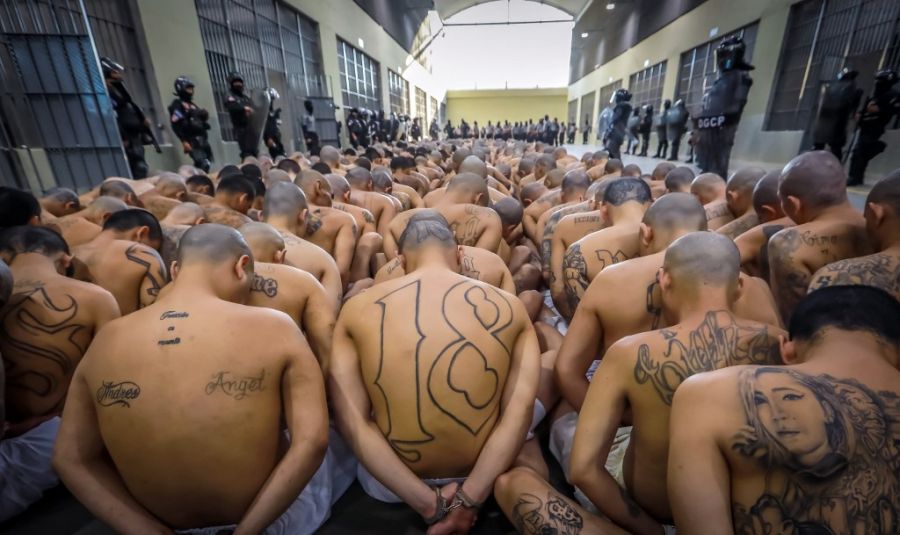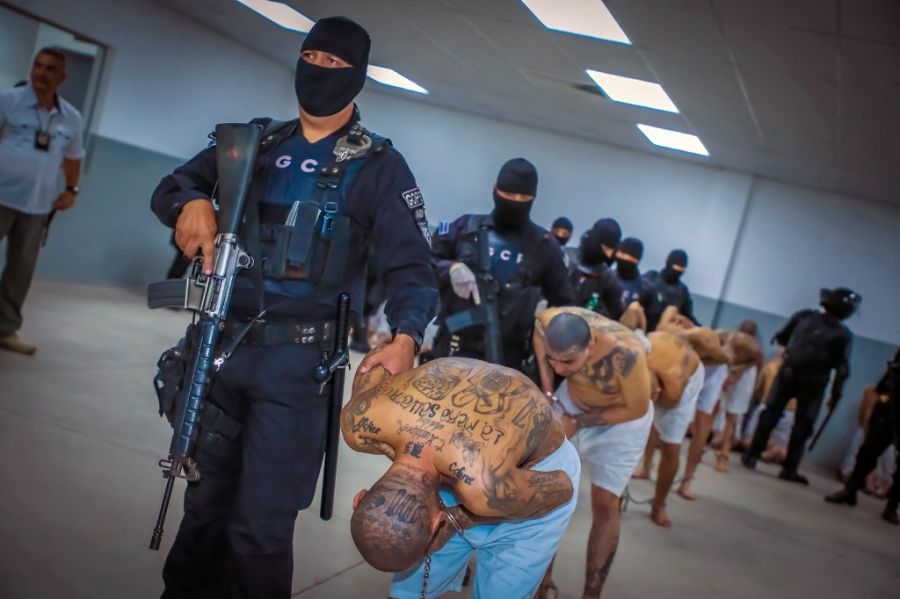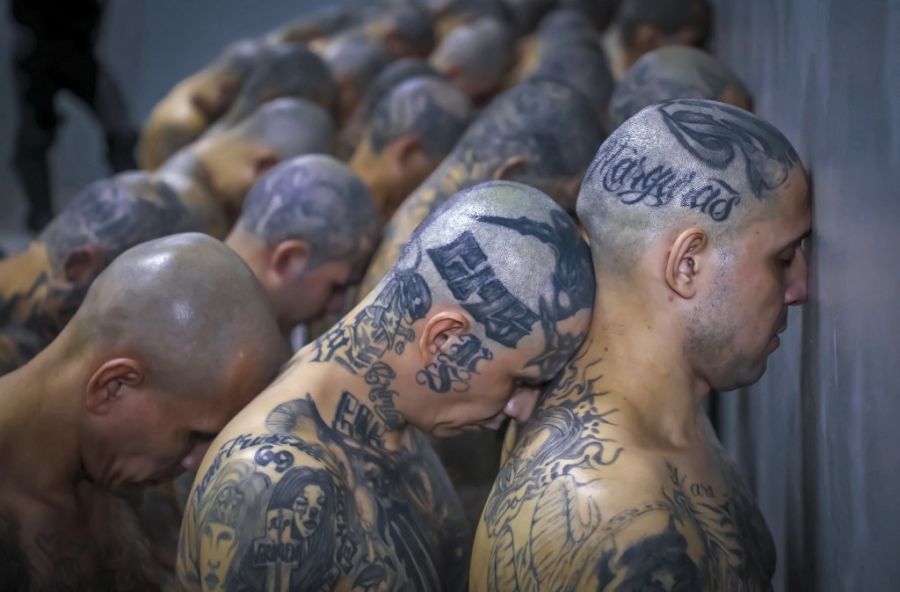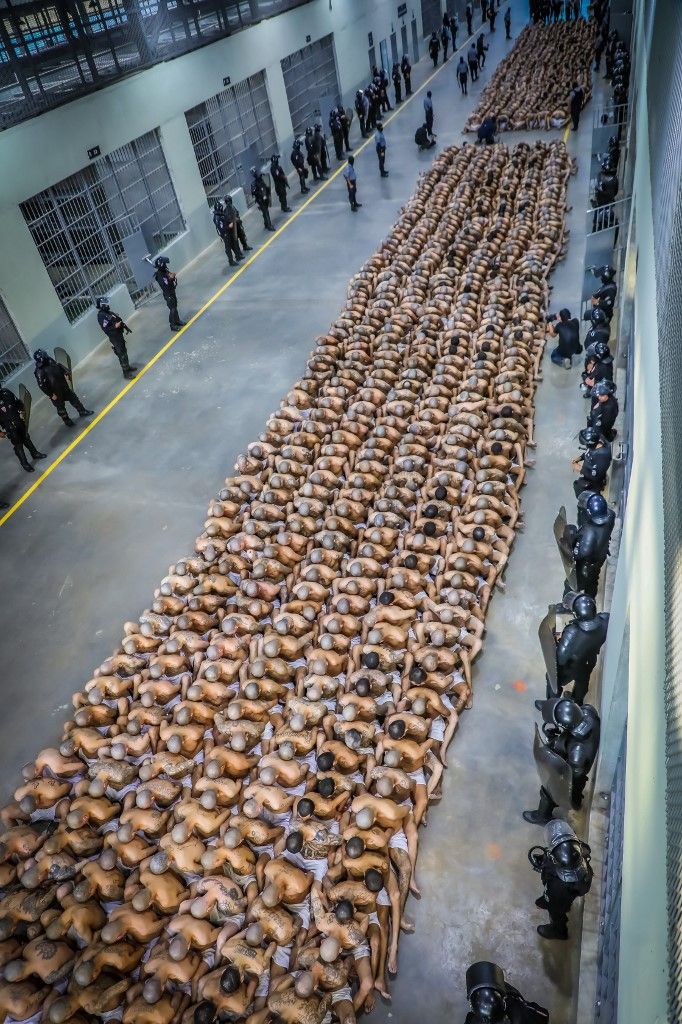 To give the prison autonomy, two wells were drilled, a 600 cubic meter water supply plant, four cisterns, and eight electric power substations were built, as well as a wastewater plant. And in order to guarantee electricity, the prison also has fuel-based emergency plants.
In front of the cell blocks, there is a control room to operate the water and electricity systems so that inmates do not have the ability to "manipulate" both services, explained the CECOT director, who prefers to remain anonymous. The pavilions have a curved roof that guarantees natural ventilation for the prisoners.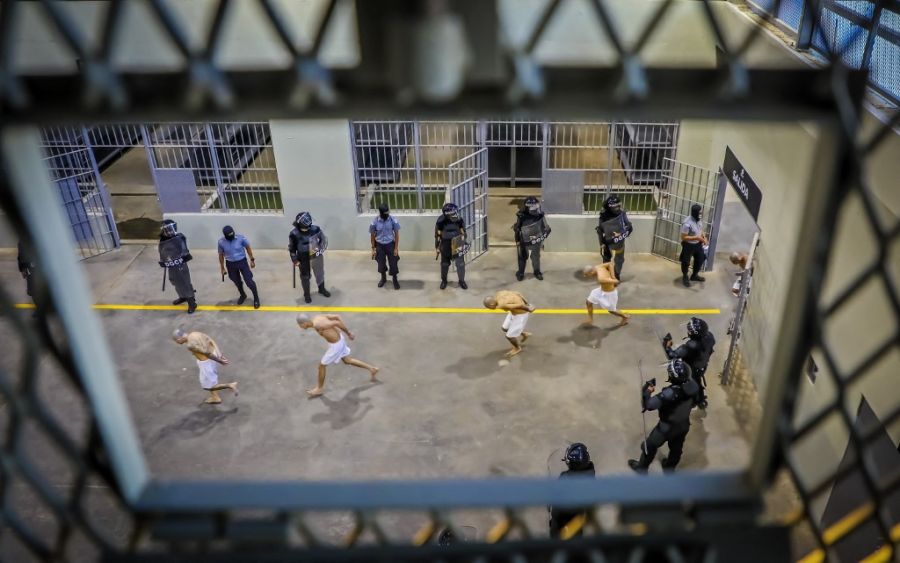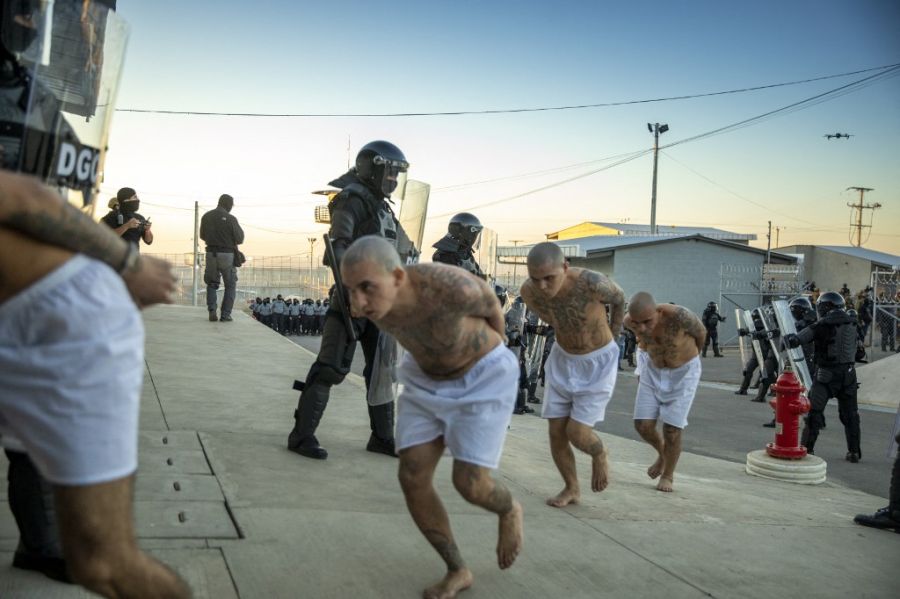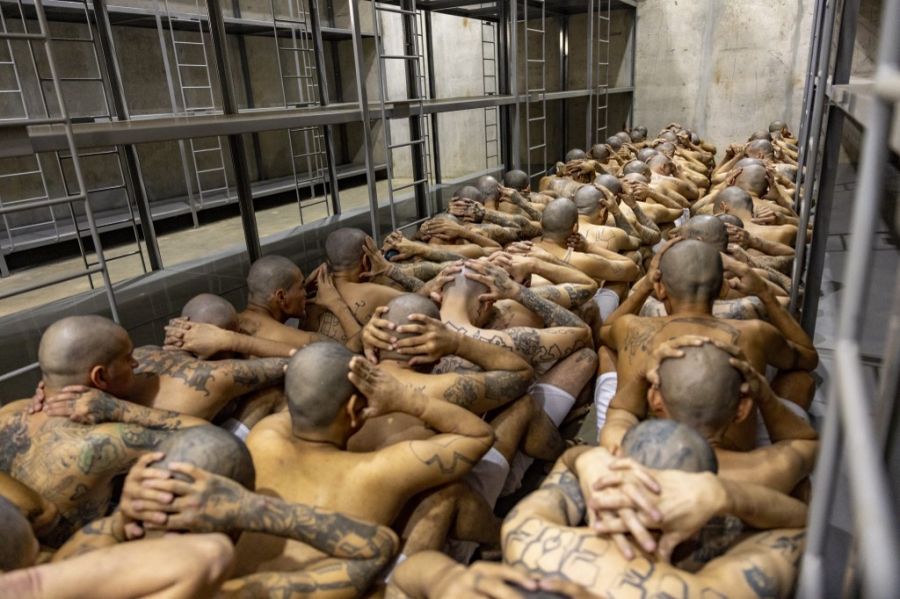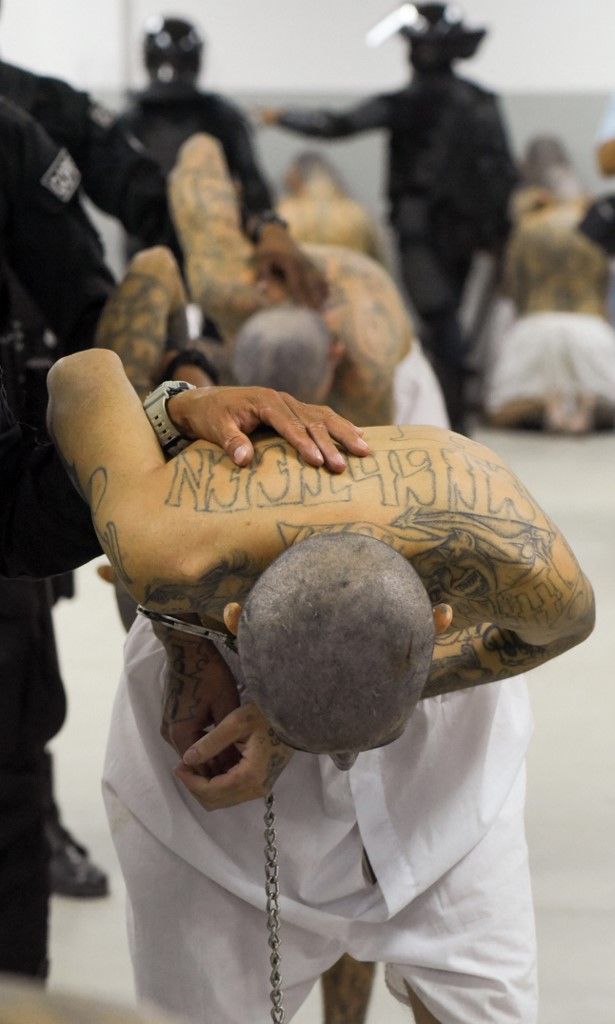 Each pavilion has a construction area of ​​6,000 square meters, and in each of its 32 cells equipped with steel bars, around a hundred gang members will be housed. The inmates have in each cell – about 100 square meters – two sinks with running water for personal hygiene, and two toilets, as well as iron sheet cabins without mattresses for 80 people to sleep.
besides, in each pavilion there are dark "punishment cells" without windows to be used with misbehavior gang members.
In this new prison, the members of the gangs MS-13 and Barrio 18, born in the streets of the American city of Los Angeles in the early 1980s, will be housed. The main activities of these groups consist of extortion of individuals and businesses , hitmen and drug sales.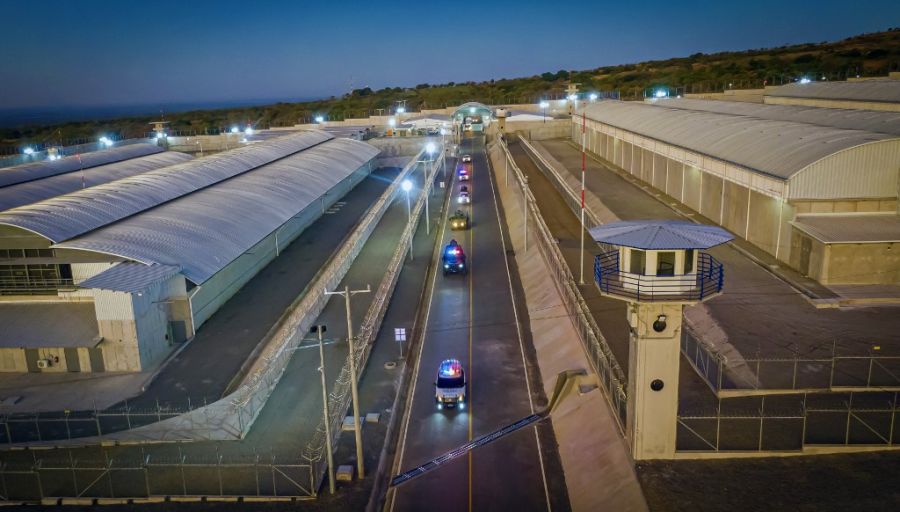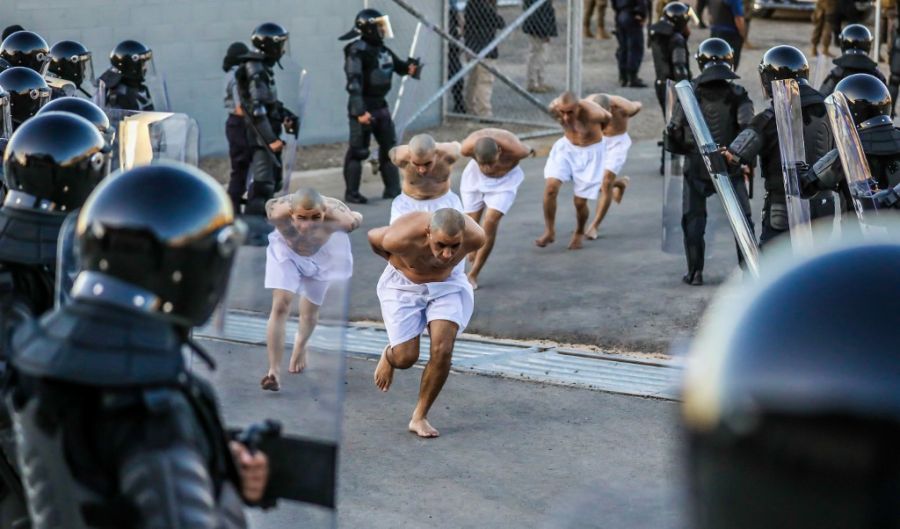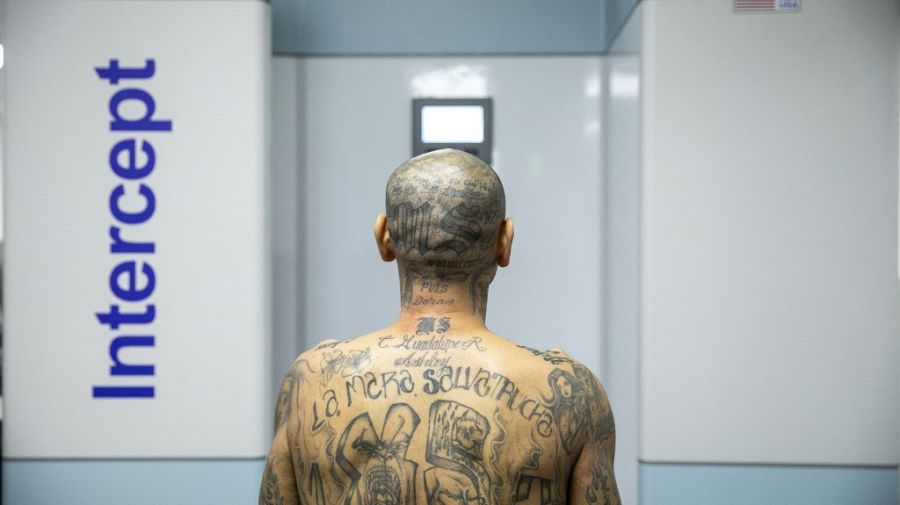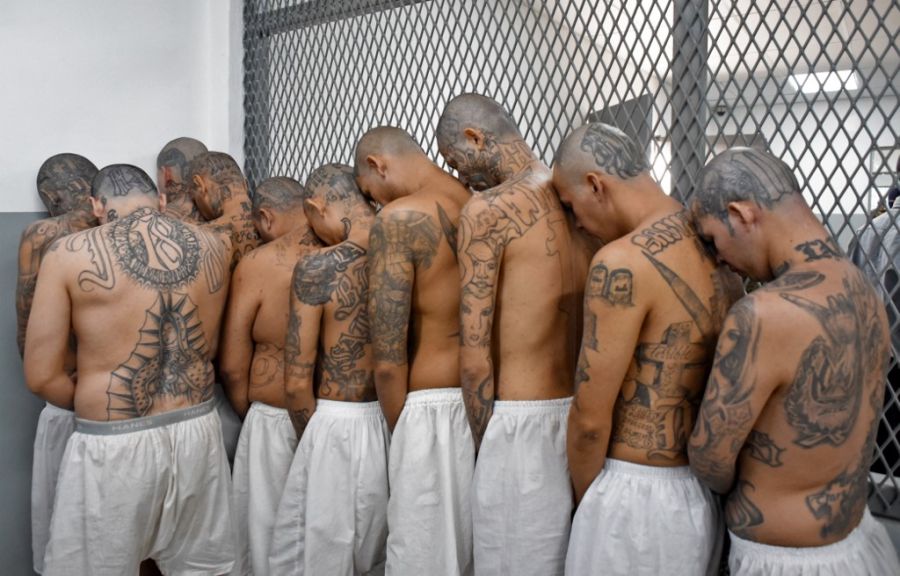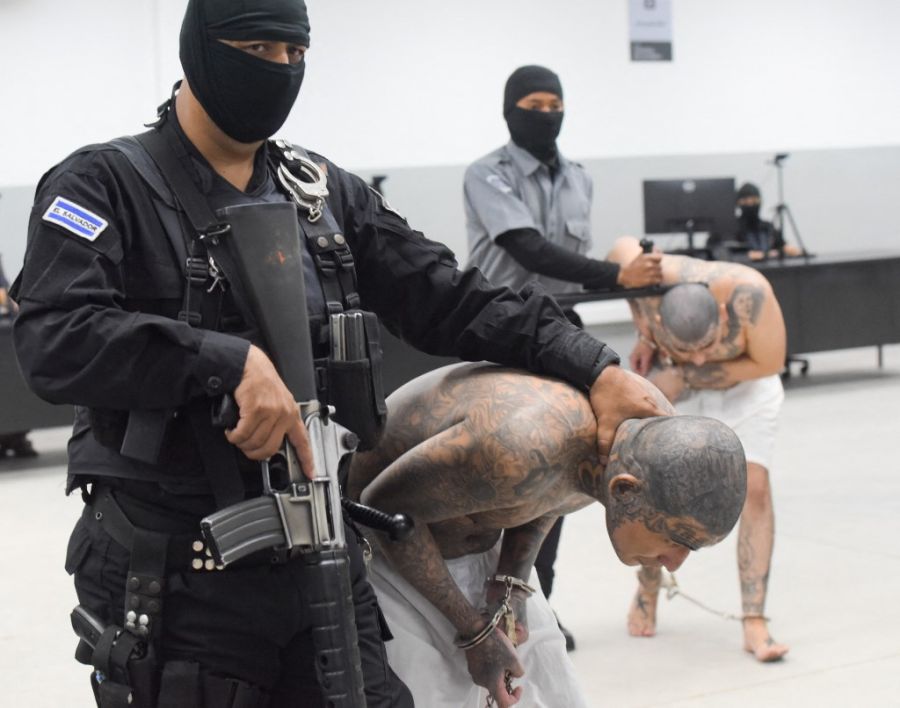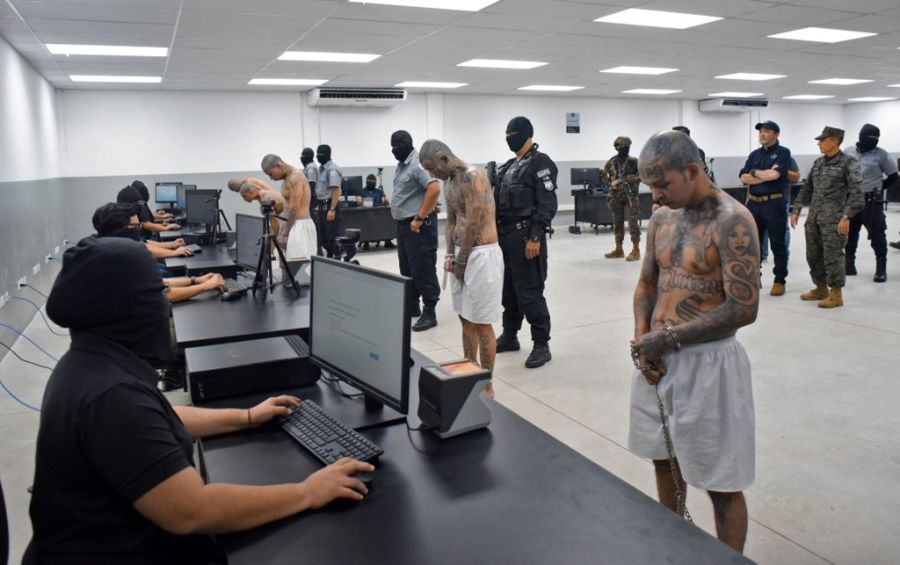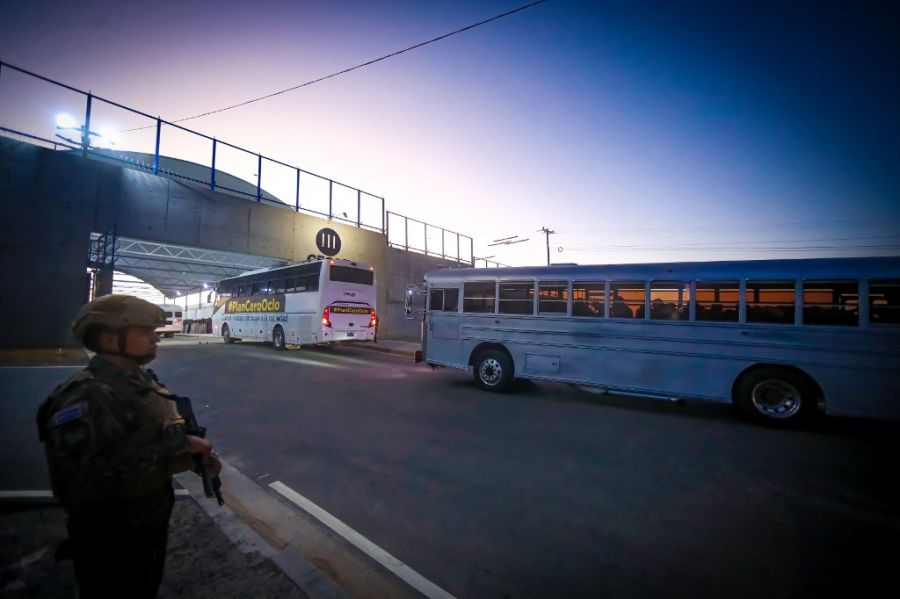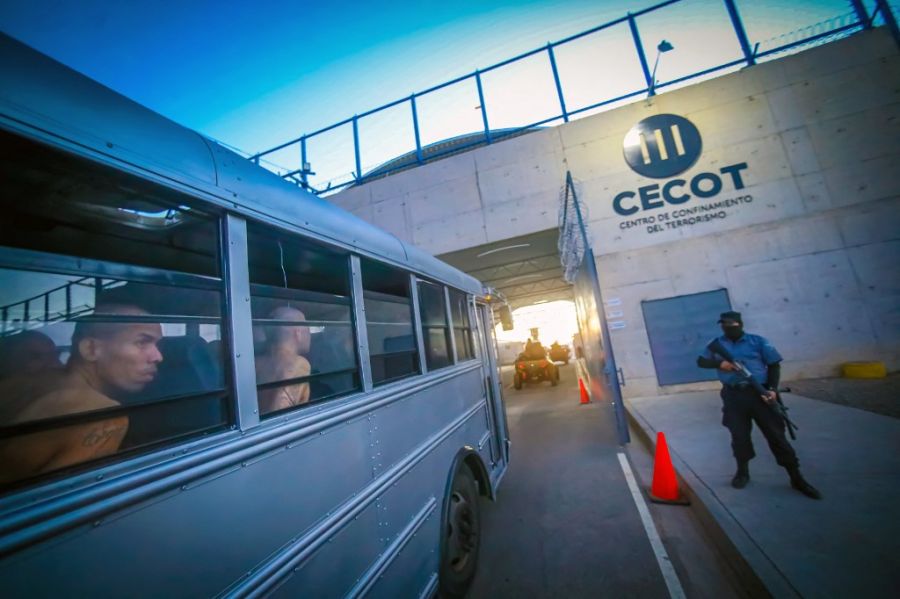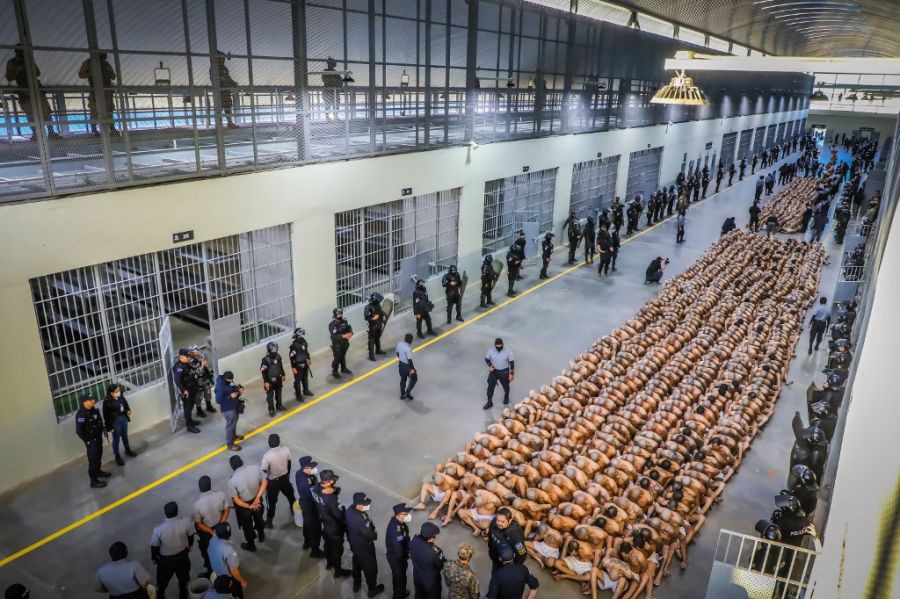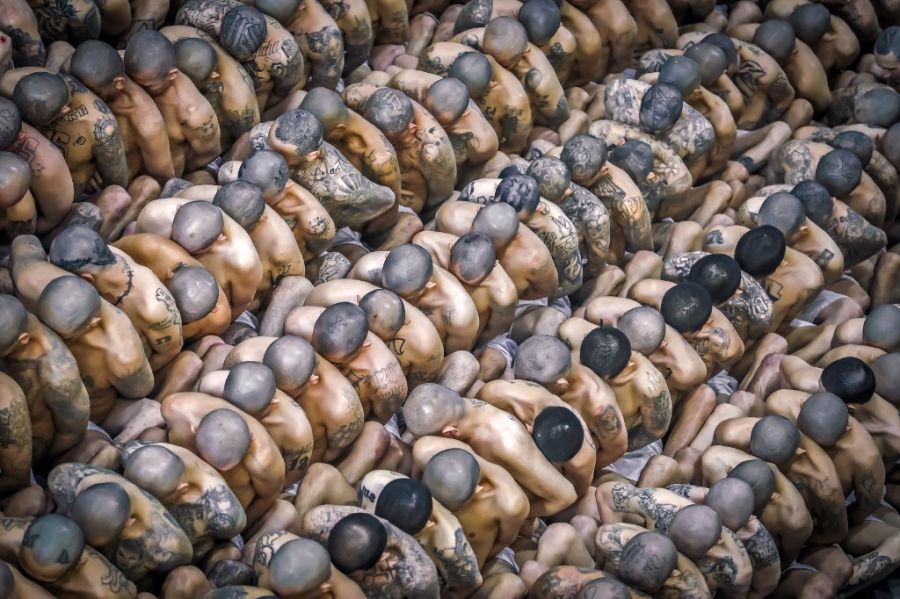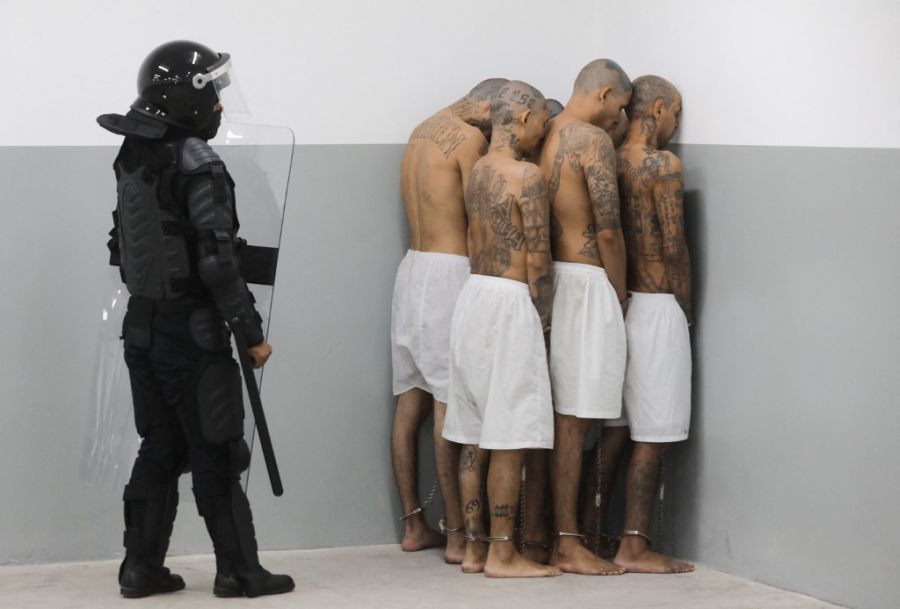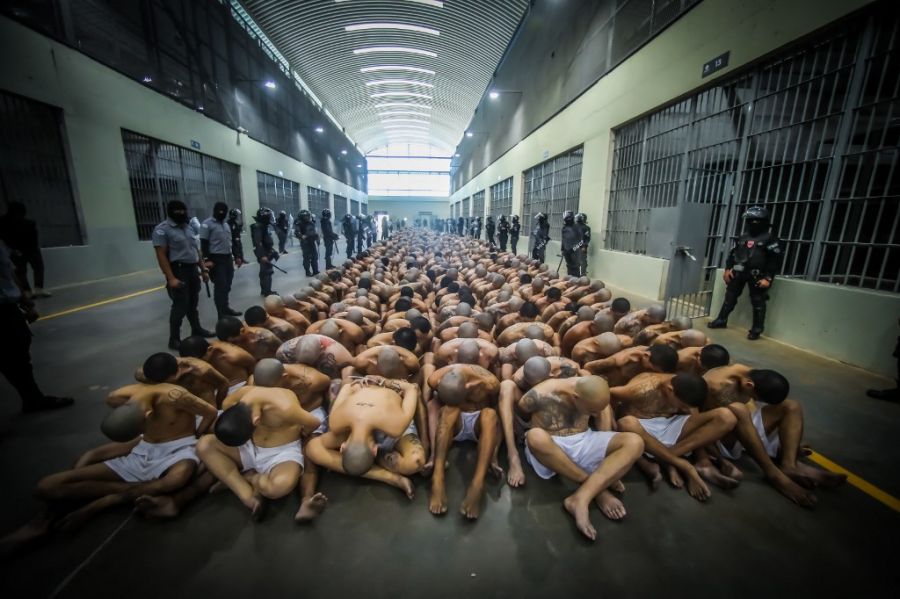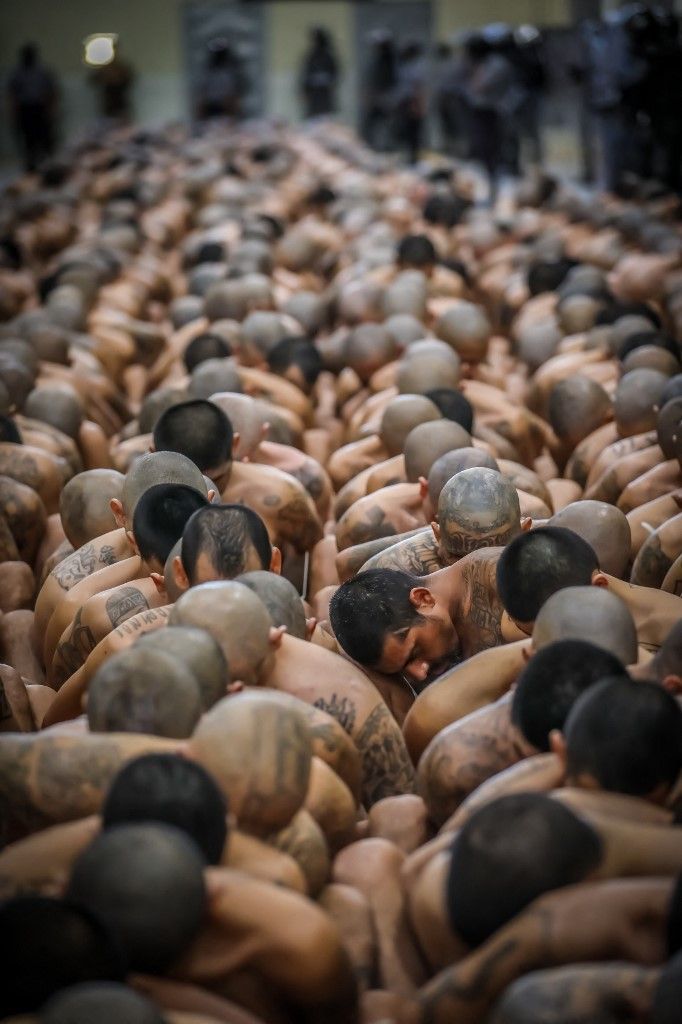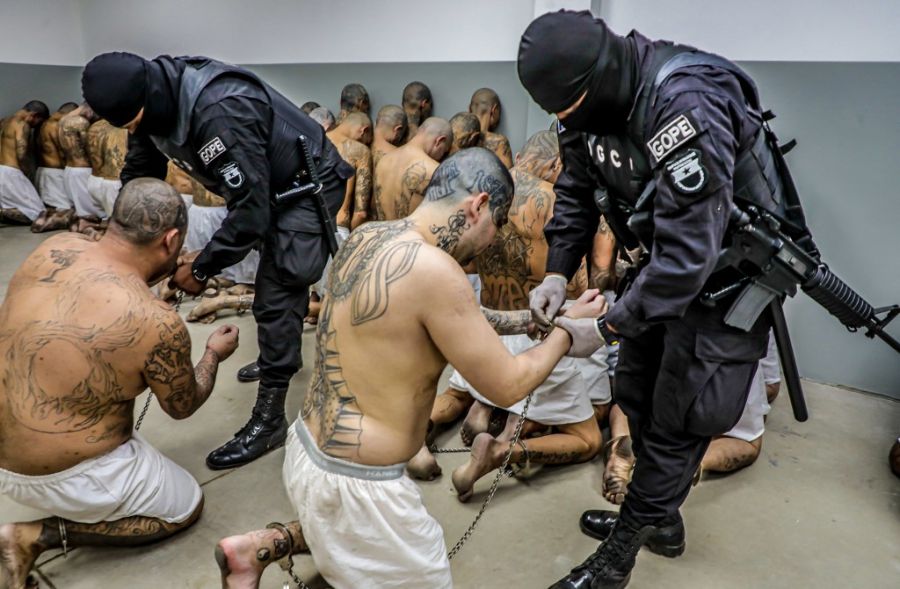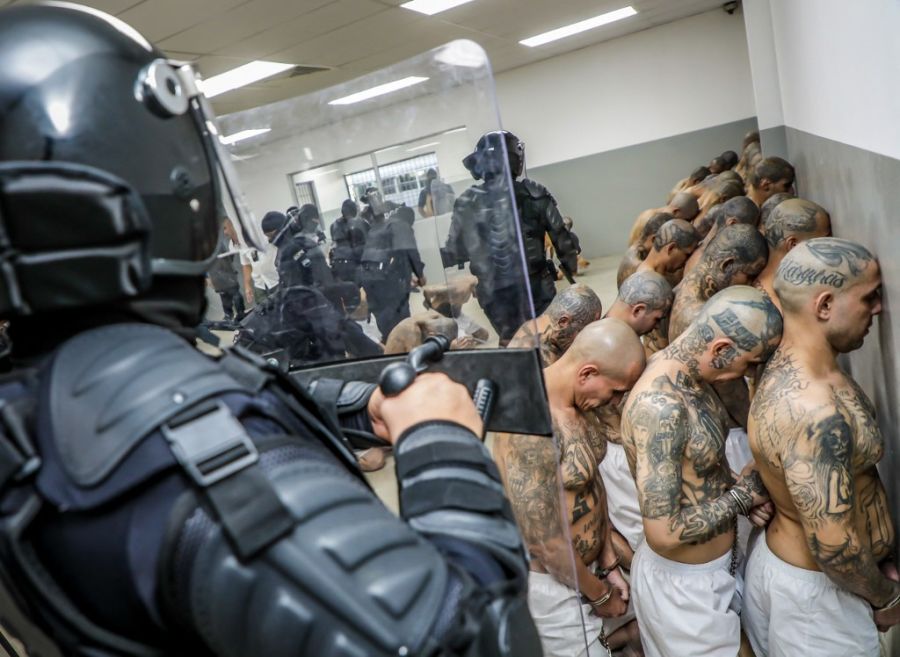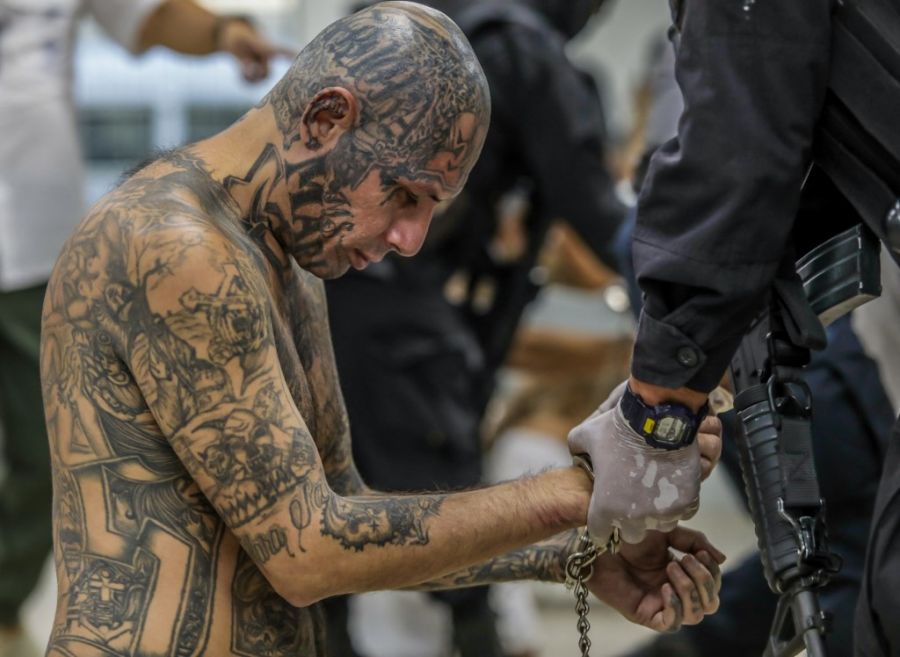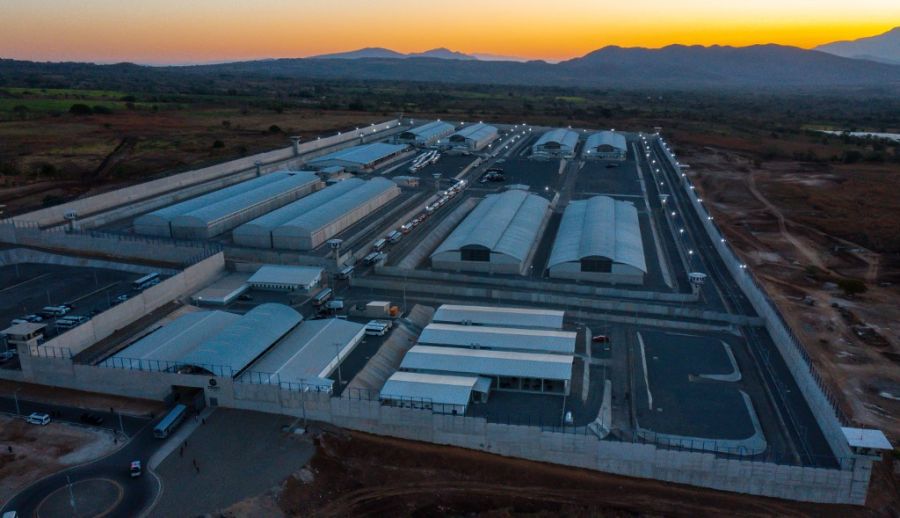 ds