In an interview published by the journalist Marcelo Figueras on the portal "El Cohete a la Luna", Charles The Indian Solari referred to what the Argentine National Team achieved in the Qatar 2022 World Cup that, as he confessed, it happens that he gets "a lot" excited.
"I saw a general joy. Gathered an incomprehensible crowd. An insane crowd by our standards, but it would also have been in any other place in the world. An epic and epic magnitude. No extra was missing! To show a crowd like that in The Lord of the Rings, Peter Jackson had to blow the smoke out of computers. Crazy!", said the founder of Patricio Rey and the Redonditos de Ricota.
"I think it's beautiful, this quilombo. I got really excited the other day. I perceived the polenta of a group of kids who are hungry to justify their lives, with clear objectives. So you can. Because they were united. A human group that had a project that encouraged from the bowels. There you have the key. If there is no emotion, nothing happens", featured.
El Indio closely followed the grand final against France and highlighted: "I couldn't believe they played so well. Until then they had not shown such fluid articulation. They entered the area playing! But after the pressure it became unbearable. Virginia (my partner) couldn't watch the game, she took the opportunity to clean the house. I walked all the time, I couldn't sit down. I didn't bank it!" He began by saying.
"When they tied us, Argentina played a trick on me. I thought the worst, because we are always about to dip the cookie and in the end nothing happens. The best player in the world was taken prisoner… It happened to us a thousand times! But we won. And in that circumstance, everyone was crying and he (Messi) was laughing. A smile as if to say: "I have a happiness that has no bottom, and I can't hide it," said the musician.
Solari did not miss the references that for so many years were made with Lionel Messi, for not having been able to get an important title with the senior team. "The 'cold chest' ate the championship. I saw him play with an invincible soulin front of whoever. He had to be the captain, not only in football terms, and he was benched. And yet it was dramatic," he explained.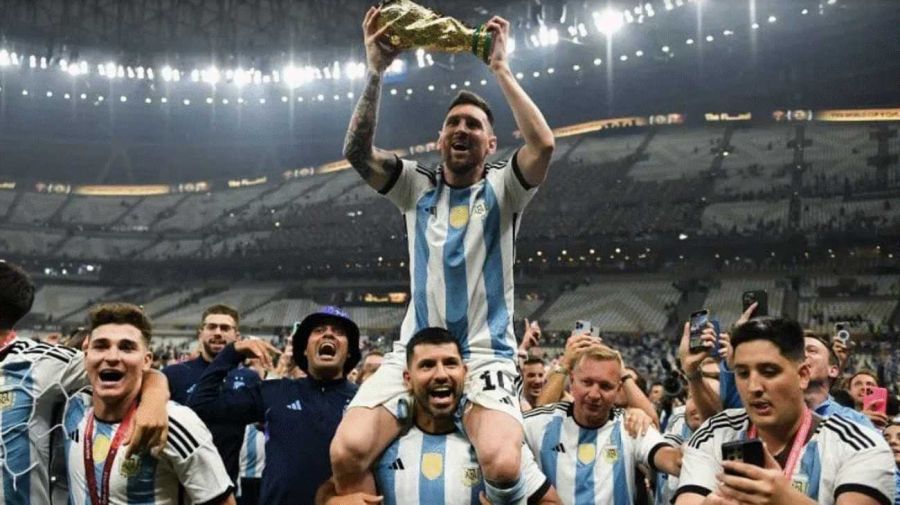 "On the channels that are on the air 24 hours a day, they end up saying bullshit that people buy, as if it were the Gospel. And the day the woman gored them, they get up and grab it with Messi. It was a group of journalists, yes, using their tricks and breaking the balls…they said crazy things. A guy on his knees asking: 'Don't put Fideo…' That other one who dug his own grave, asking Messi to retire before the World Cup… I don't know who is going to hire those people, from now on. The whole short-short world must hate them!" he exclaimed.
On the other hand, he commented on dibu martinez:"He's a divine psychopath. If he didn't save that last shot of the game against France, he was going to hell. but he banked it. You have to put yourself like that in front of a guy who doesn't kick like you or me. It hits you on the head and you're groggy! Did you see what he did with his hand (when he got the Gold Glove award)? The sheikh looked at him… he did not understand anything, never, poor thing! ".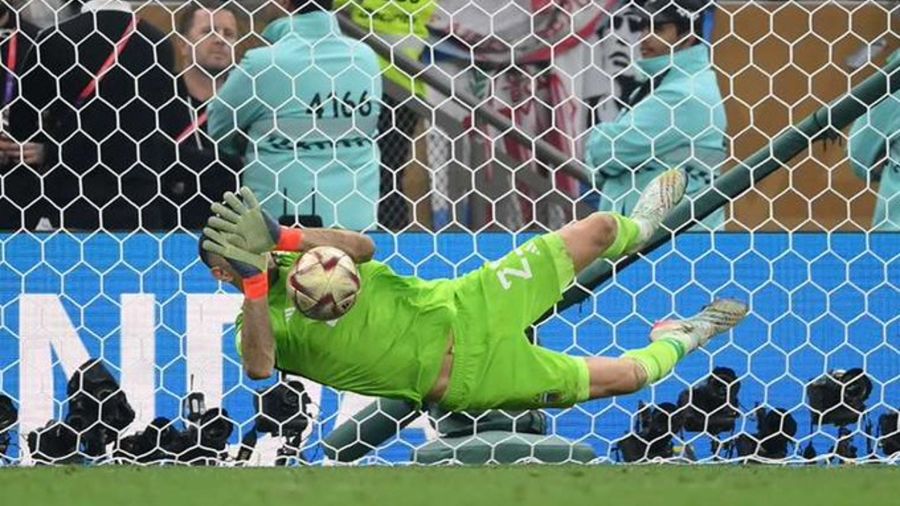 Lastly, El Indio was emphatic about kylian mbape:"He's an unbearable guy, that. Neymar bothers him, he wants to be the best in the world now. Give a little respect to those who have been the greatest before you!"