Oleksandr Zinchenko was the captain of Arsenal, leader of the Premier leaguein the 1-0 win against leicesterone day after the first anniversary of the start of the invasion of Ukraine by Russia.
The Ukrainian international replaced the Norwegian in the captaincy martin odegaard in it King Power Stadium. She also wore a bracelet with the colors of Ukraine, yellow and blue.
"Zinchenko will wear our captain's armband today (Saturday), as a sign of respect and love on the first anniversary of the conflict in Ukraine."Arsenal wrote on Twitter.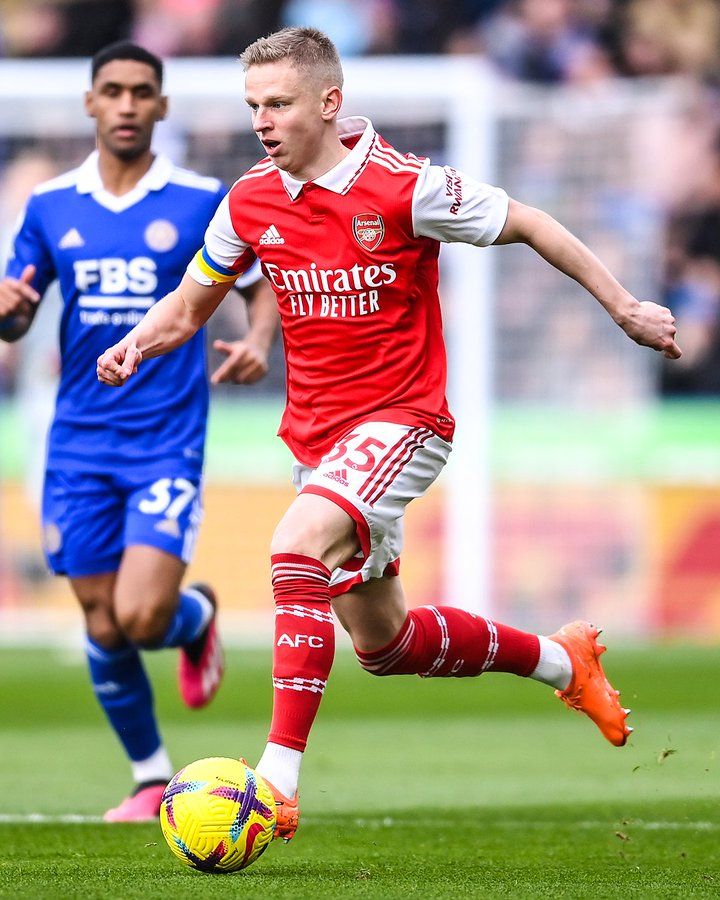 The 26-year-old joined Arsenal in the middle of last year from manchester cityclub where he won four league titles.
The winning goal for Arsenal against Leicester
the brazilian gabriel martinelli scored the only goal in the win for the gunners. With the win, the team mikel arteta arrives at 57 points and is the leader of the Premier League. The London team takes him out 5 units of difference to the City that will play against bournemouth.
Source: AFP