The family of Buffalo Bills safety Damar Hamlin released a statement Tuesday expressing their "sincere gratitude" for the outpouring of support that followed a terrifying scene in Cincinnati Monday that left Hamlin in critical condition.
Hamlin's family asked for continued prayers and support in his message, while thanking the more than 150,000 fans who have donated almost $4 million to his charity fund to collect toys.
"On behalf of our family, we want to express our sincere gratitude for the love and support shown to Damar during this difficult time. We are deeply touched by the prayers, kind words and donations from fans across the country," the statement read. release. .
DAMAR HAMLIN SUFFERED FROM CARDIAC ARREST DURING MATCH, HEARTBEAT WAS RESTORED ON FIELD, BILLS SAY
"We also want to recognize the dedicated first responders and healthcare professionals at the University of Cincinnati Medical Center who have provided exceptional care for Damar. We feel so blessed to be a part of the Buffalo Bills organization and to have your support." We also want to thank Coach Taylor and the Bengals for all they've done."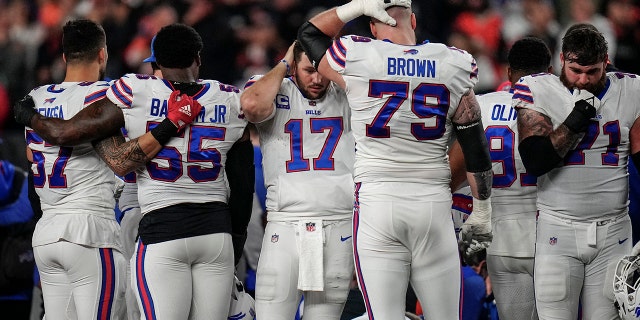 CLICK HERE FOR MORE SPORTS COVERAGE ON FOXNEWS.COM
The Bills said early Tuesday that Hamlin was "currently sedated and in critical condition" after collapsing on the field following a tackle. Bengals wide receiver Tee Higgins. He was transported to the University of Cincinnati Medical Center around 9:25 p.m. ET after receiving CPR in the field.
"Damar Hamlin went into cardiac arrest following a hit in our game against the Bengals. His heart rhythm was restored on the field and he was transported to UC Medical Center for further testing and treatment," the latest Bills update read.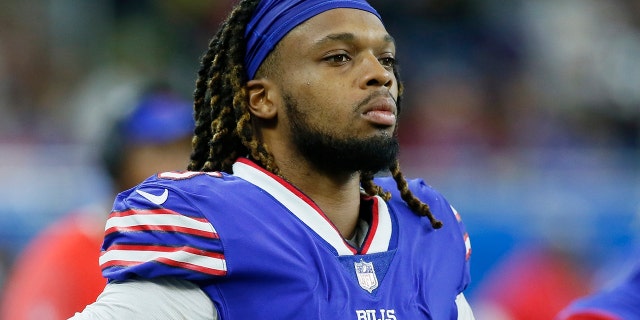 CLICK HERE TO GET THE FOX NEWS APP
Hamlin's family added that they will provide updates on his condition "as soon as we have them."