The controversies continue for the obtaining of Lionel Messi in the prizes of The best as best player. In the voting he finished first, Kylian Mbappé second and the podium was achieved by Karim Benzema. The Real Madrid player joined the wave of Madrid anger and spoke out on social networks after not winning.
From the Meringue They made a general anger and did not go to the FIFA ceremony. Carlo Ancelotti, Thibaut Courtois and Benzema. The only representative of the white cast was emilio butragueñodirector of institutional relations of the club.
the cat He didn't say anything but what I did was capture his statistics and trophys that he won from August 2021 to December 2022, a period that is taken into account for The Best and publish his performance on Instagram stories.
The titles and prizes of the Cat
Golden Ball

Champion of the UEFA Nations League with France
UEFA Champions League winner
League Champion
Champion of the Spanish Super Cup
Champion of the European Super Cup
Club World Cup Champion
UEFA Champions League goalscorer
league goalscorer
Scorer of the Spanish Super Cup
Greatest creator of goal situations in the League
Greatest creator of goal situations in the Champions League
best player in europe
Champions League MVP
League MVP
Alfredo Di Stéfano Awards in the League
Best player in the world for Globe Soccer
To that was added the tweet of Iker Casillas against messi and what david praisesbeing captain of the Austrian national team voted in first place for the Argentine. After the election was known, the Real fans asked for the defender to leave.
Casillas's tweet
"There are things that I don't understand about this football awards…"Casillas launched when he saw that his former teammate real Madrid, Karim Benzema not keep the prize.

#AlabaOut: racism among Real Madrid fans with Alaba
For this reason, when the votes of each of the team captains were known and they saw that of Alaba, the fans of the white club began to comment on social networks with the hashtag #PraiseOut. asking him to leave Real.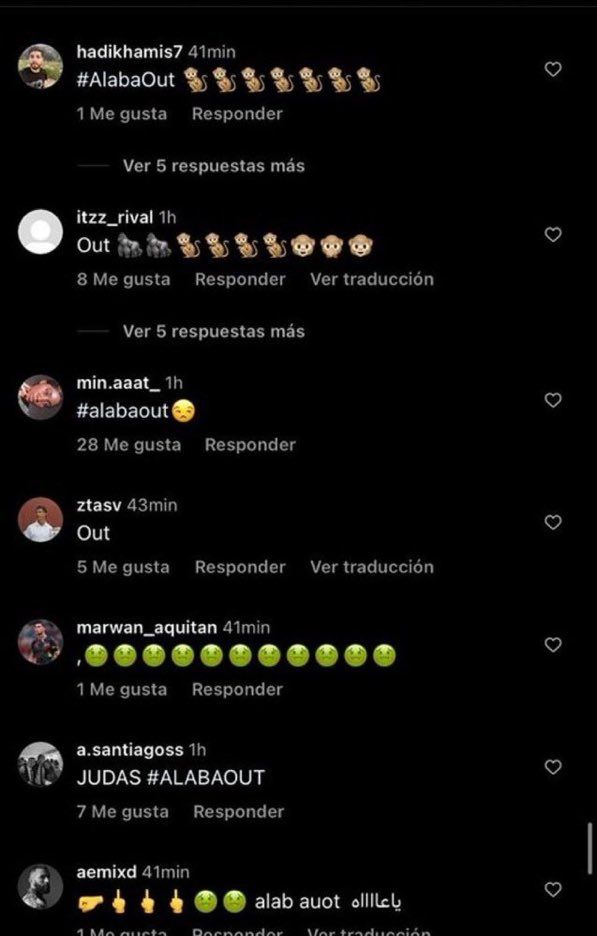 Praise's Defense
"The Austrian National Team votes for this award as a team, not me alone. Everyone on the team council can vote and that's how it's decided. Everyone knows, especially Karim, how much I admire him and his performances. And I have said many times that for me he is the best striker in the world, and it continues to be so. Definitely"judgment.