It turned out an event recorded on Saturday night resulted in the murder of a 42-year-old man. The authorities reported that it is José Sixto Torrén, who was shot while he was at his home.
José is the fourth brother of Miguel Torrén, Argentinos Juniors footballer who dies in quite violent situations according to the investigation that is under the prosecutor's charge Patricio Saldutti. In his social networks, the captain of the Bug left a heartfelt message: "Today I have to say goodbye to my great brother. Everyone would like to have a brother who would give his life for one and he was like that. As a boy he took care of me and when he grew up too. You had virtues and some not so many… but I keep the anecdotes and things we went through together as kids and adults. You were the one who was happy for my triumphs, for my family. The one who told me 'I couldn't, but you could and I'm happy with that'. Rest in peace, Coki , that we all suffer enough and each one bears his pain as he can. I love you and thank you for loving my children ".
According to the reports obtained so far, everything seems to indicate that the hitmen arrived on two motorcycles, then stopped in a corridor and then began to call coke, who after leaning out received the shots in his body.
The victim's body had five gunshot holes in his chest and some present in his back. The experts in charge seized five shells that would be linked to a 380 caliber. Due to what happened, the prosecutor will surely continue the investigation in which the testimonies of some neighbors and the recordings of the cameras that the prison has in this sector of the city of Rosario.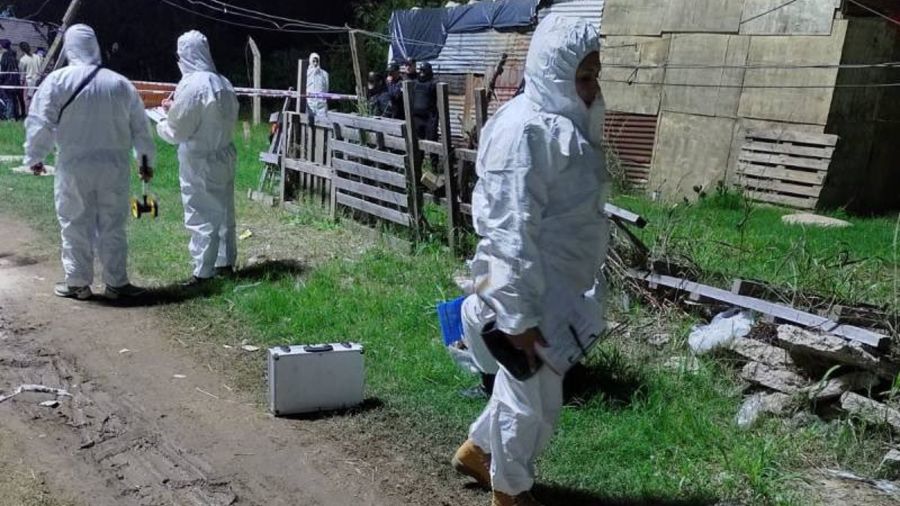 A story that has had tragic goodbyes
Born in Villa Constitución, Santa Fe, he is the youngest of six siblings and his life has had several ups and downs that have been overcome with the help of his activity in the sports field. He made his debut at Newell's at the age of 16 and since 2010 he has been a member of the La Paternal team.
Previously walter died in 2010 due to a gunshot wound after a heated argument during a soccer game in his neighborhood. Years later, Gabriel died in a confusing episode in which he lost his life. In 2021, Louis He was riddled with bullets by two people who met on a motorcycle.
GM