Ryan Clark played 13 NFL seasons between three different teams before becoming an NFL analyst, bringing perspective to the scary situation facing Buffalo Bills safety Damar Hamlin.
Clark was with the Pittsburgh Steelers in 2007 when he suffered a medical emergency during a game against the Broncos in Denver. Clark was rushed to a hospital after experiencing severe pain in his side and it turned out that he suffered a splenic infarction due to a sickle cell trait he was diagnosed with as a child. The high altitude of the Broncos stadium exacerbated his situation.
Clark was in his early 20s and playing safety when he experienced his traumatic situation. He was eventually cleared to return to the field and remained with the Steelers when they won the Super Bowl during the 2008 season. He would also play for Washington and the New York Giants.
CLICK HERE FOR MORE SPORTS COVERAGE ON FOXNEWS.COM
He appeared on ESPN's "SportsCenter" Monday night and early Tuesday when the Bills revealed that Hamlin, just 24, went into cardiac arrest after hitting Cincinnati Bengals wide receiver Tee Higgins.
"It's the most scared thing I've ever been watching a football game," Clark told host Michael Eaves of what he witnessed during the Bills-Bengals game. "It was my first time in football, a game where so many clichés are used about what you're willing to give to this game. We always hear guys say, 'I'd die for this' or 'I'd give my life for this. ' We may have seen a player do that tonight.
"I said this going up in the elevator: Usually when you see a man stand up, he stands. We're talking about the fittest, most physical, macho, healthiest men in the world and he takes what looks like a routine hit, he falls back to the ground and when you see someone fall to the ground lifeless it's different than seeing someone with a head injury. It's different than seeing someone tear their ACL."
Clark said that everyone on the field involved in the game saw something they had "never seen before."
BILLS' TERRIFY TEST OF DAMAR HAMLIN SHOCKS NFL EXECUTIVE: 'HE'S NEVER SEEN ANYTHING LIKE IT'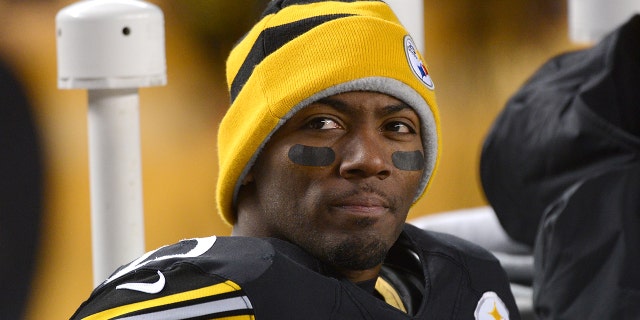 "The lives of Damar Hamlin and her family, the lives of the Buffalo Bills, the lives of the Cincinnati Bengals, will be forever changed tonight in a split second. It can happen that fast," Clark continued. "So something that you've always wanted to do with your whole life, something that you love, something that you told everyone around you, I'd give anything to have this, we saw Damar Hamlin do that.
"And all I can say thinking about those players, thinking about my reaction, listening to you try to answer or how to ask me this question, Eaves, we weren't ready for this. We weren't ready for this."
Clark then opened up about a conversation he had with his colleague Marcus Spears, who also played in the NFL.
"I said, 'At 24, I didn't even know I could die.' And this young man deals with that by playing a game that he loves."
The terrifying incident occurred with 5:58 remaining in the first quarter and Cincinnati leading the game, 7-3. The Bengals were on their second drive of the game when quarterback Joe Burrow threw a pass to Tee Higgins. Hamlin stepped up to make a tackle to end the play.
Hamlin was on the ground for a while receiving CPR from medical personnel on the ground before being loaded into the ambulance. Hamlin was being rushed to the University of Cincinnati Medical Center.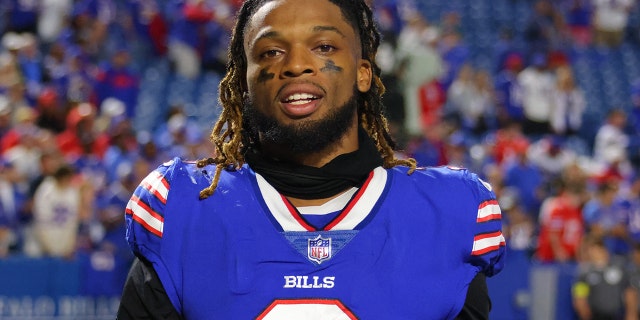 The NFL later announced that it had postponed the game between the Bills and the Bengals.
The Bills selected Hamlin with the 212th overall pick in the sixth round of the 2021 draft. He played in 14 games last season, mostly on special teams, in his rookie season.
CLICK HERE TO GET THE FOX NEWS APP
Hamlin, 24, was playing his 16th game of the season. He had seen more time on the field as he recorded 91 tackles and 1.5 sacks.