San Antonio Spurs coach Gregg Popovich taunted representative-elect George Santos on Wednesday before the team faced the New York Knicks.
The incoming Republican congressman from New York has been embroiled in multiple local, federal and international investigations into allegations of fraud and fabrication of his past. He admitted to falsely speaking about his work experience and upbringing during his successful campaign to swing his Long Island constituency to the Republicans in November.
CLICK HERE FOR MORE SPORTS COVERAGE ON FOXNEWS.COM
Santos revealed that he lied about working for Citigroup and Goldman Sachs, as well as having earned a bachelor's degree in finance and economics from Baruch College in New York.
Popovich and the Spurs were in the New York City area for games against the Knicks and Brooklyn Nets this week. While speaking to reporters, he revealed how he spent his day.
THE PELICANS MISS ZION WILLIAMSON AT LEAST THREE WEEKS TO A HAMSTRING INJURY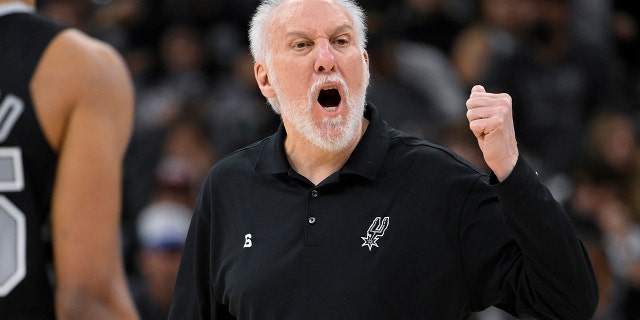 "I had an interesting day the other day at Baruch College. I was looking everywhere in the gym, everywhere for a picture of Santos," Popovich said. "I couldn't find one. I thought he'd have played sports or something while he was there. Because that's where he went to school, right?"
Santos apologized for his inventions but downplayed them as "sins" by embellishing his resume, telling the New York Post that "we do stupid things in life."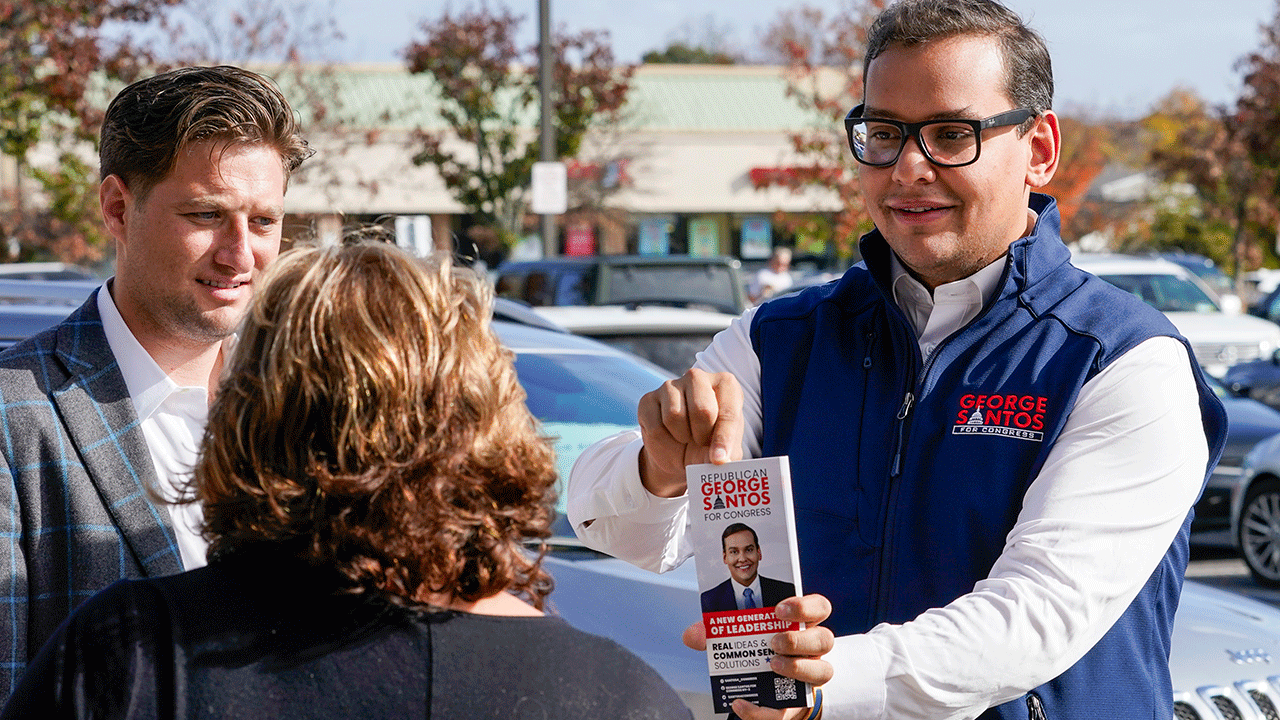 CLICK HERE TO GET THE FOX NEWS APP
Santos has since arrived in Washington, but cannot take office until the House elects a new president.
Anders Hagstrom of Fox News and the Associated Press contributed to this report.