Lionel Scaloni defined the list of those summoned for the friendlies against Panama and Curaçao, on the FIFA date of March, in which the Argentine National Team will debut as world champion and will be able to celebrate with its people.
On the list of 35 footballers are, with Lionel Messi at the helm, the 26 players who were crowned in the World Cup in Qatar. And several surprises are added: Alejandro Garnacho (Manchester United), Máximo Perrone (Manchester City), Lautaro Blanco (Elche), Nehuén Pérez (Udinese), Facundo Buonanotte (Brighton), Giovani Lo Celso (Villarreal), Emiliano Buendía (Aston ) Villa) and Nicolás González (Fiorentina).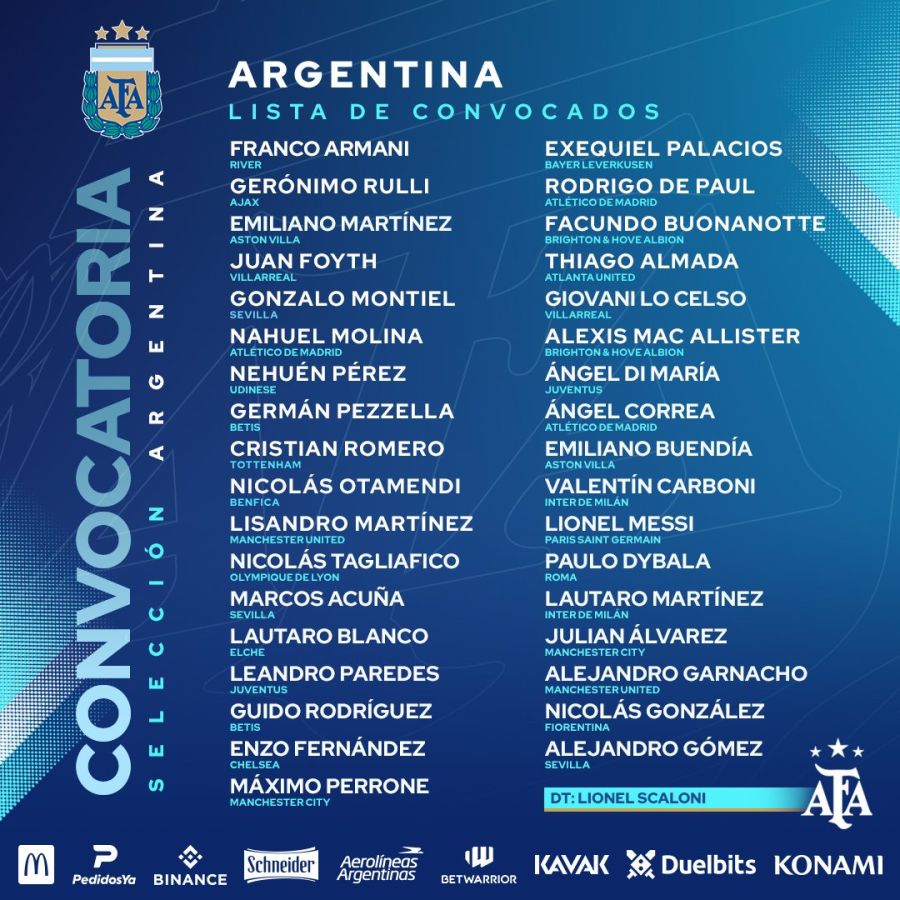 When does the Argentine National Team play against Panama and Curacao?
The first friendly for the Albiceleste will be on Thursday, March 23, against Panama, at the Monumental stadium. Then, on Tuesday the 28th they will face Curacao at the Estadio Único Madre de Ciudades in Santiago del Estero.