Javier MascheranoCurrent DT of the Argentine Men's Under 20 National Team, I'm sure Lionel Scaloni's team that won the World Cup in Qatar was "an example of resilience" and that led the way for the youth that will play the South American that will take place in Colombia between January 19 and February 12.
"It gave me a lot of happiness. Without a doubt, They gave us all an example that you have to insist, of resilience, that in the end, when you do things in the best way and honestly, good things may take time to arrive, but they do. And they deserve it well," said the little boss in statements to Diario Olé.
And he added: "For the boys, the best example is what they saw during November and December. Better a selection could not represent us. Argentina had a spectacular, dream World Cup, it was totally superior to the rest of the teams and that is where we have to look. We have to stay with that."
In that vein, he continued: "Many times we throw ourselves down or believe that the good ones are in another place and it is not like that. The good ones are also here in Argentina, they are born here, they are young and even, until a very short time ago, they played in our leagueso this National Team is the best example that the boys have to try to be better day by day".
Regarding what Your team will be the first to wear the third star on the shirtthe former midfielder said: "I don't play anymore, so it's not my turn, heh. But it's true that For the boys it is a great illusion and it is also a responsibility. I think he has to help us turn it into good energy when it comes to competing."
"It is the most important challenge because it is my first steps as a coach and because I am representing Argentine soccer through the Under 20. That is a great responsibility, not only for me but for the entire work group that accompanies me. In addition, it is competing again after a process that has already taken a little over a year, through which a lot of boys have gone and Today the circle will be closed with an important test, with the obligation to seek qualification for the World CupMascherano added.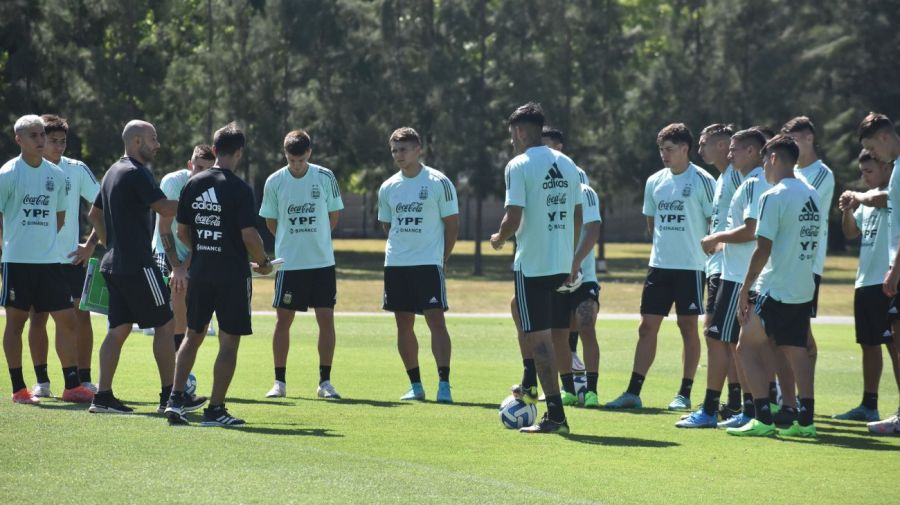 Lastly, he referred to his coaching role: "Mainly I try to convey what I feel and believe, obviously that has to do with what I experienced as a footballer and what the coaches I had left me. I never had the intention of copying anyone, but I tried to keep things from each one and, from there, create my own idea, "he closed.