Thoughts and prayers for Buffalo Bills safety Damar Hamlin continued to arrive Tuesday as the second-year pro remains hospitalized after going into cardiac arrest during Monday night's game between the Bills and Cincinnati Bengals.
Hamlin collapsed on the field in the first quarter Monday night after giving Bengals wide receiver Tee Higgins a hit.
CPR was administered to Hamlin in the field before an ambulance took him to the hospital.
PRAYERS ARRIVE FOR THE SAFETY OF BILLS DAMAR HAMLIN AFTER COLLAPSING ON THE FIELD: 'THE GAME IS NOT IMPORTANT'
The bills provided a update on Hamlin's condition Tuesday afternoon, stating that he remains in critical condition at the University of Cincinnati Medical Center after spending the night in intensive care.
The Bengals' organization released its own statement Tuesday, thanking everyone for their "love and compassion" while continuing to send thoughts and prayers to Hamlin and his family.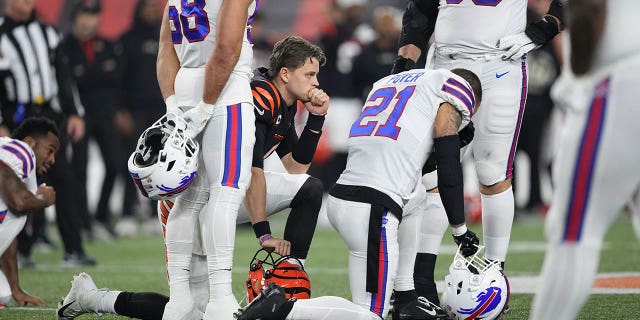 "First of all, the Bengals continue to send thoughts and prayers to Damar Hamlin and her family." Mike Brown, owner of the Bengals he said in a statement. "Our hearts go out to everyone at this unprecedented time; what we can do is support each other."
CLICK HERE FOR MORE SPORTS COVERAGE ON FOXNEWS.COM
Brown expressed his gratitude to the players and NFL fans across the country for his reaction to the terrifying scene.
"Last night was supposed to be a great night for the NFL and a great showcase for our hometown. Instead, the human side of our sport became paramount…and in that moment, humanity and love came to the fore.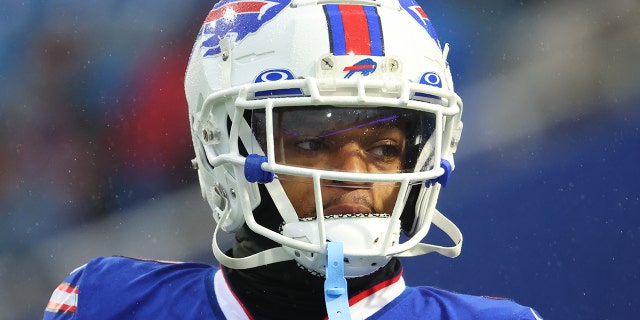 "As extraordinary measures were taken by medical personnel, both teams demonstrated respect and compassion as fans in the stadium and people across the country reinforced their support for Damar and their love for each other.
CLICK HERE TO GET THE FOX NEWS APP
"Bengalis are grateful for the love and compassion shown by everyone. Praying for Damar."
The NFL announced Tuesday that the game between the Bills and Bengals will not be resumed this week and that no decision has been made on the "possible resumption of play at a later date".