The two Cordoba teams are cheering on a tremendous series in the Argentine Basketball League. Ameghino from Villa María and San Isidro from San Francisco are 1-1 in the North Conference semifinals and fuel their dreams of promotion, after the surprise elimination of Barrio Parque.
The first two games were played before a crowd at the 'León's' house. However, the series will move to San Francisco to continue with the third and fourth games, which will be played on Monday and Wednesday of this week. If parity continues, it will be defined in the Sports Hall of the
City of Villa Maria.
In the first game, "Red" puffed out his chest, suffered, but did not get out of control and won, after two extra times, 104-93. Last Thursday, the Villamarienses recovered from Tuesday's setback and showed a fierce version to defeat San Isidro 95-64.
Regarding these two games, Matías Martínez, an experienced forward from Santiago de Ameghino, analyzed with PROFILE CÓRDOBA: "They were two very different first games. In the first, we did something that happened to us a few times this year, we were very erratic, perhaps a little confident or nervous at the moment, the number of people, the new field. But we were able to change our attitude and show a lot what we are, beyond the fact that we lost at the end, I think it was a nice game. And in the second it was different. They kind of complied and relaxed and we went in with a different mentality, with a different desire, we went in to play like the Ameghino we were all year. The difference was noticeable in everything, in defense, attack, rebounds, in playing as a team".
Along the same lines, but from San Francisco, forward Santiago Assum explained: "They were two different games. In the first one we were able to set the pace ourselves, we showed what we wanted to play and, although later it got complicated and we finished to close it, we were the best. In the second, Ameghino set the pace, we couldn't convert. They had a high effectiveness and we did not find the level of play that we wanted and they were superior. Now we have the opportunity to play on our court, which is where we are strongest. We are already thinking about that knowing that we brought a game from there". At the same time, Juan Cruz Oberto, 'Red' power forward: "We knew that this series was going to be tough and even. Now we have to show our style in the two home games, be intense and correct the mistakes of the last game".
Parity. Barrio Parque was the great candidate. The cast of Córdoba Capital had dominated the regular phase and their game aroused praise. However, the 'Greens' were eliminated in the reclassification at the hands of Libertad de Sunchales, who defeated them 3-1. And the surprise benefited those from Villa María, who come with a great campaign and now have number 1. In this way, they will have a sporting advantage until they complete their participation in the tournament.
Ameghino was the only team that defined its first Playoff series in three consecutive games, beating Montmartre, from Catamarca, 3-0. San Isidro, for its part, beat Independiente de Santiago del Estero in a tight 3-2. It is the first time that both are measured in a similar instance in this category. However, both have faced each other in various categories: one League B, two Federales and six Argentine Leagues.
HOW DO THEY COME?
◆ Ameghino de Villa María has played 37 games: 32 in the regular season, with 27 wins and five losses, and five in the playoffs, with four wins and one loss.
◆ At home, the Villamarienses played 20 games, with 18 wins and two losses, both with San Isidro.
◆ San Isidro, from San Francisco, has played 39 games: 32 in the regular phase, with 26 wins and six setbacks; and seven in the playoffs, going 4-3.
◆ Due to the elimination of Barrio Parque, Ameghino was left with number 1 and has a sporting advantage until he completes his participation.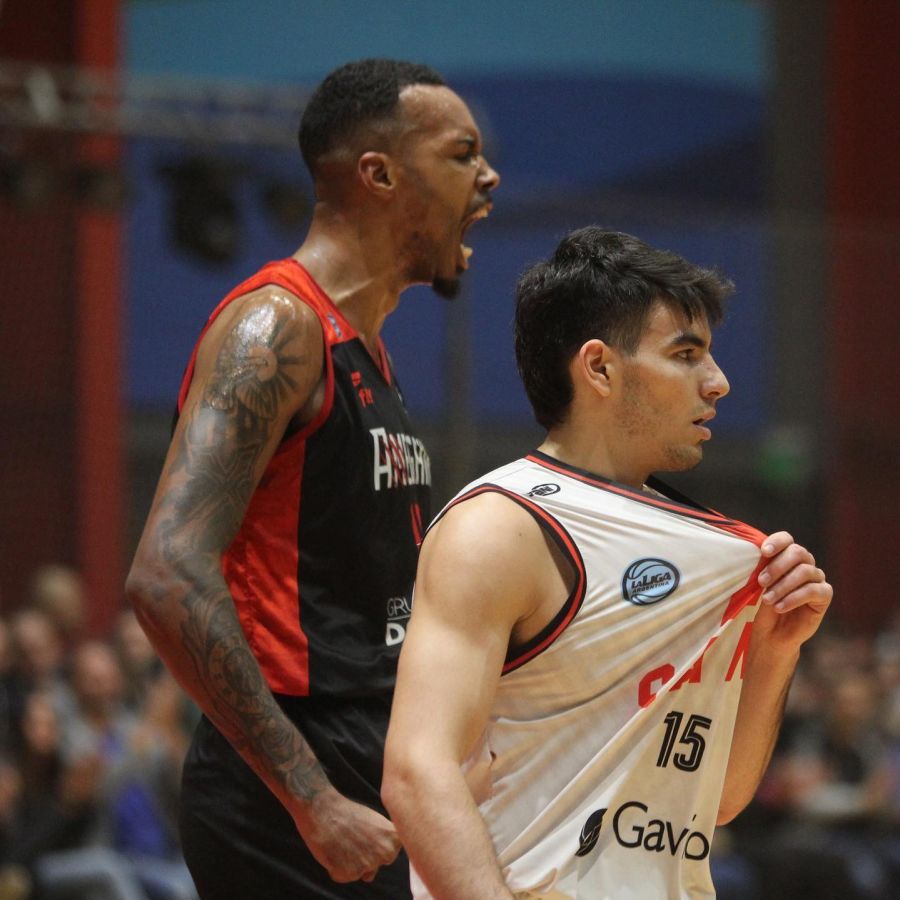 "It is a very tough series for both teams, with a lot of intensity and with high expectations on both sides," said Santiago Bruno, a point guard from San Isidro.
THE QUALITIES OF SAN ISIDRO
"We are a very dynamic team, very physical, we seek to run and take advantage of counterattacks and fast play. I think what makes us dream is that, when we set out our level of play, it is very difficult for them to beat us. We have a long team, but in these two games we couldn't show that we were missing two players in the rotation like Suñé and Carnovale. When we impose our rhythm it is difficult for them to beat us", highlighted Assum.
THE VIRTUE OF AMEGHINO
"We are a team full of people who want to fight for a dream. We have a very good human and work group. This team has many virtues. It is a team that defends, everyone can score, there is a lot of goal power. Anyone can score, they are generous on and off the pitch. And both in players and in the coaching staff there is a lot of humility. All of this has brought us here and allows us to move forward as a team", highlighted Martínez.